I have been given legal advice that I am permitted to publish the formal claim and defence documents. These are much less informative than the witness statements, which I am not allowed to publish, but at least it gives you some idea what is going on.
Over 3,000 people have now contributed to my defence fund. I can not tell you how touched I am by this overwhelming support. I should add that the letters and communications from those sending good wishes but financially unable to assist are equally valuable in maintaining my morale.
This is the original Claim: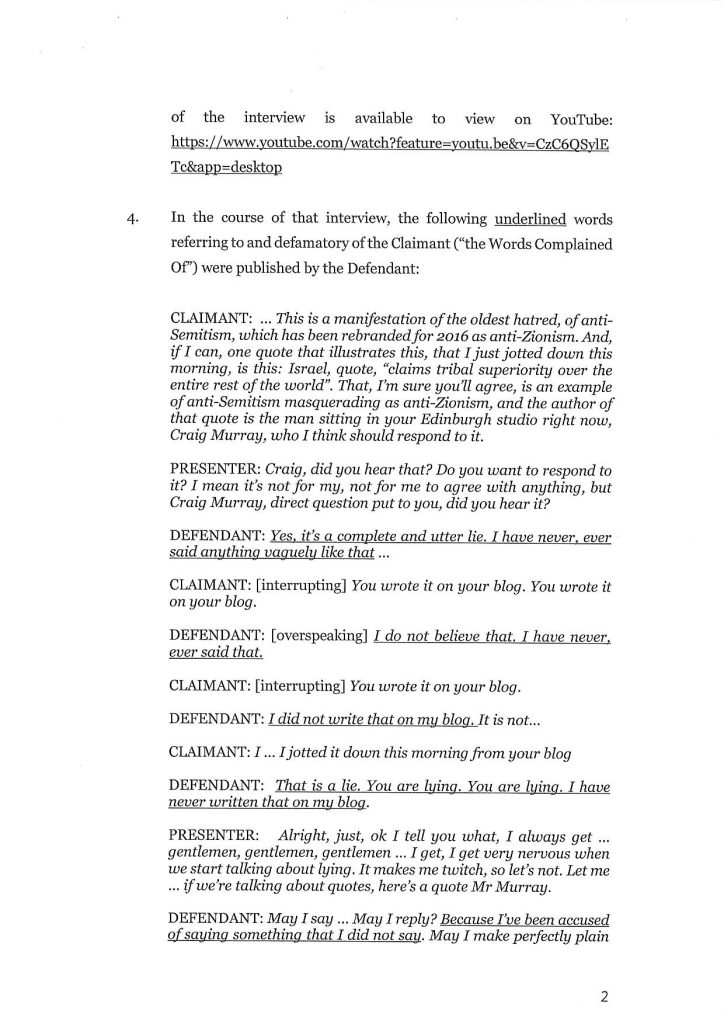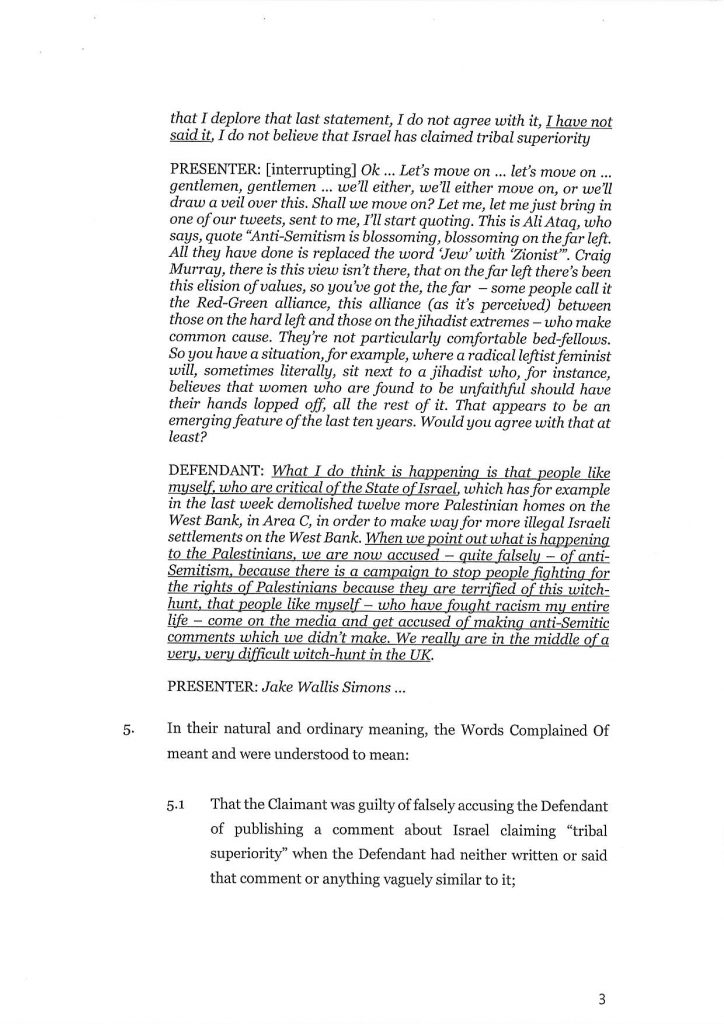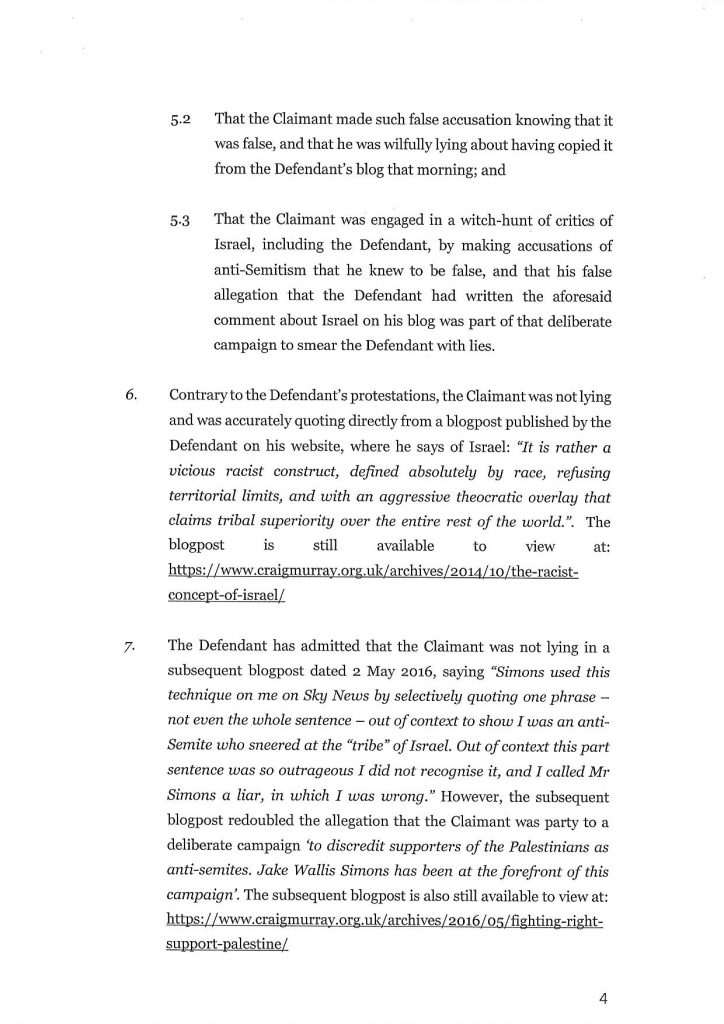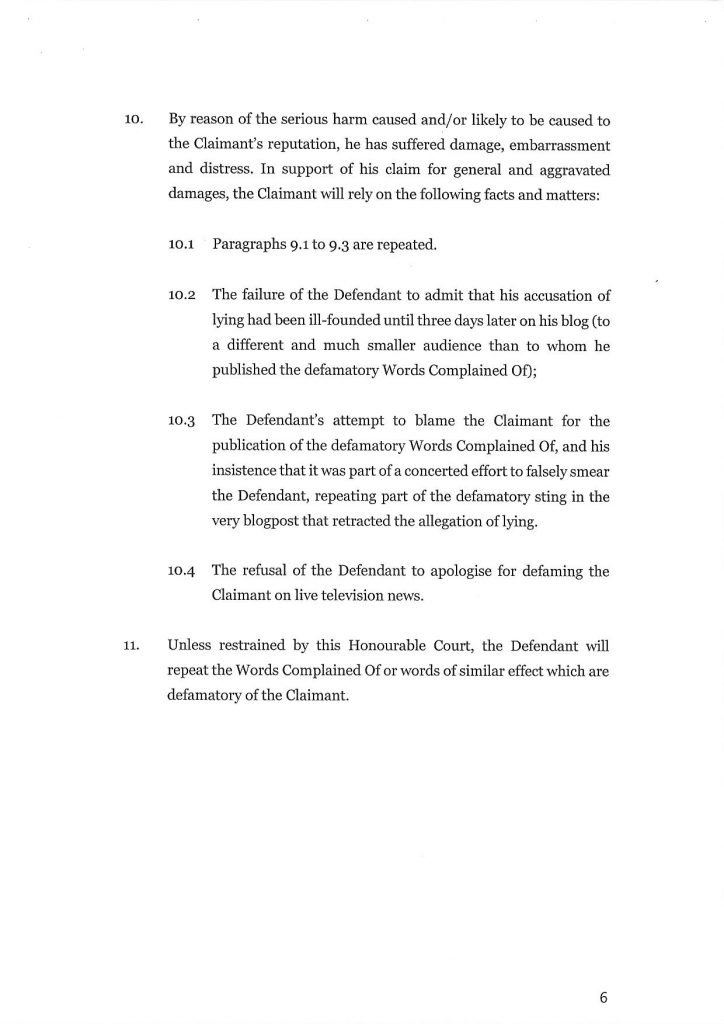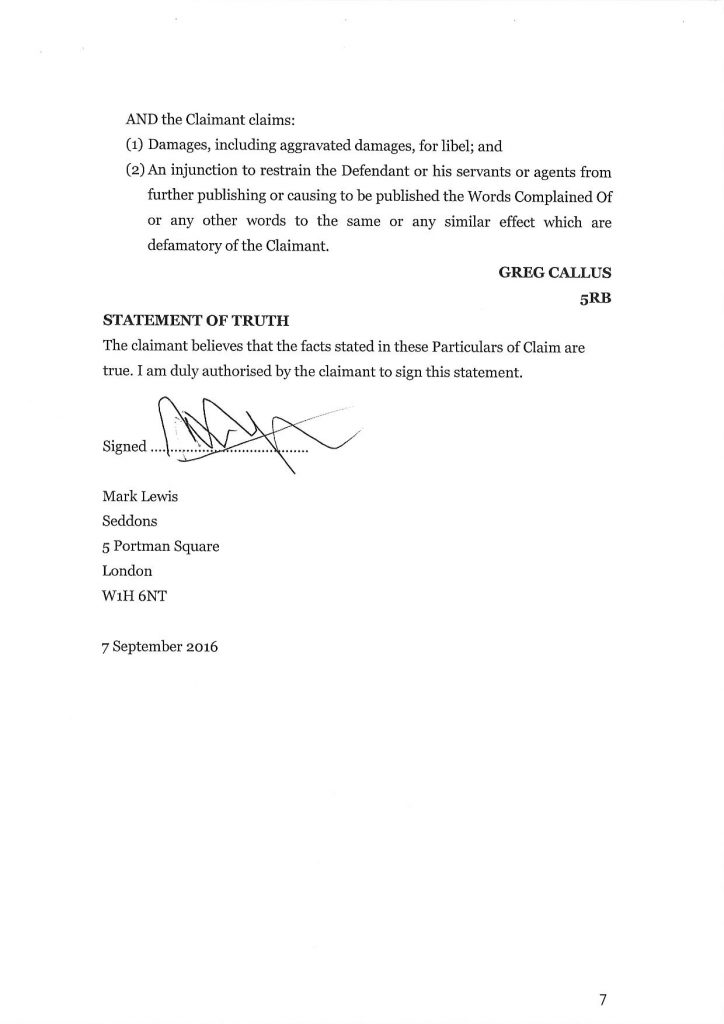 This is my Defence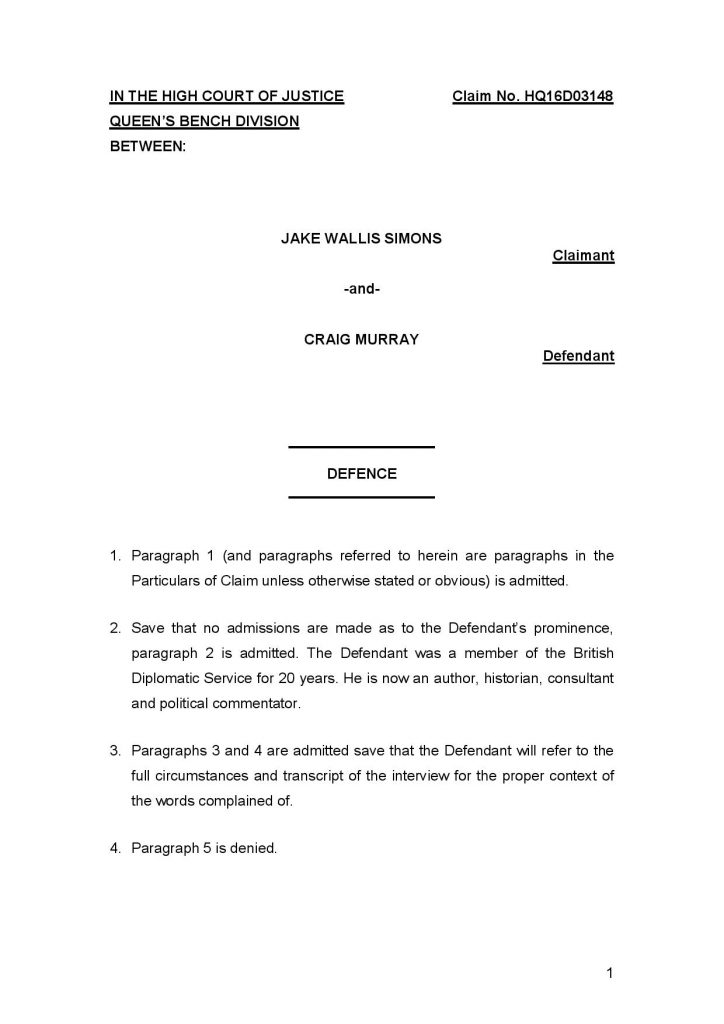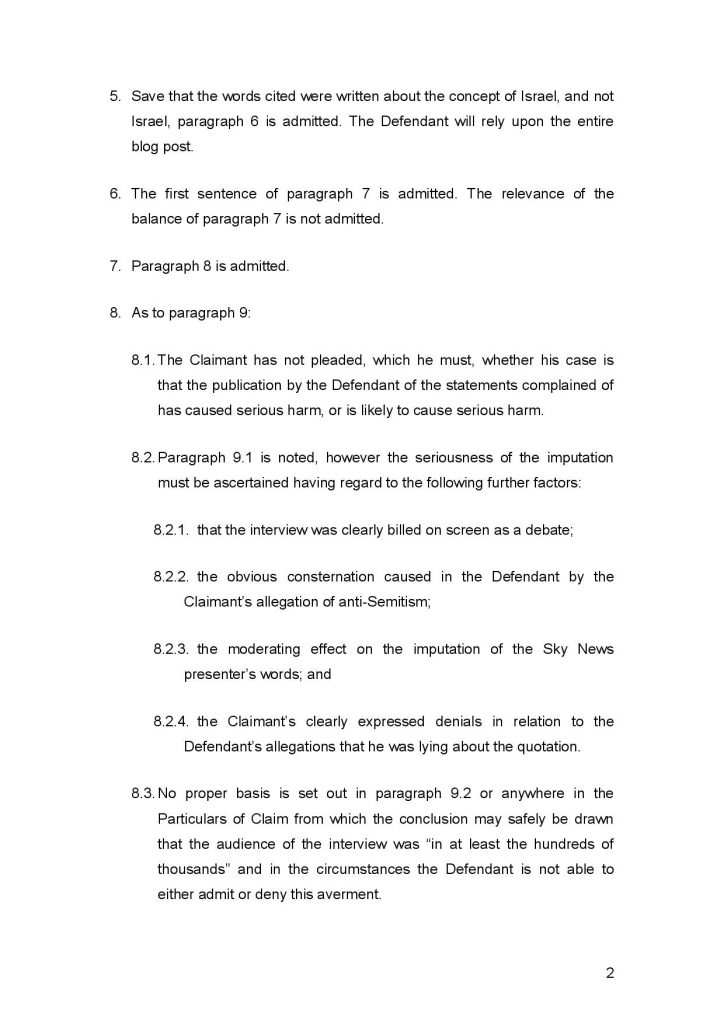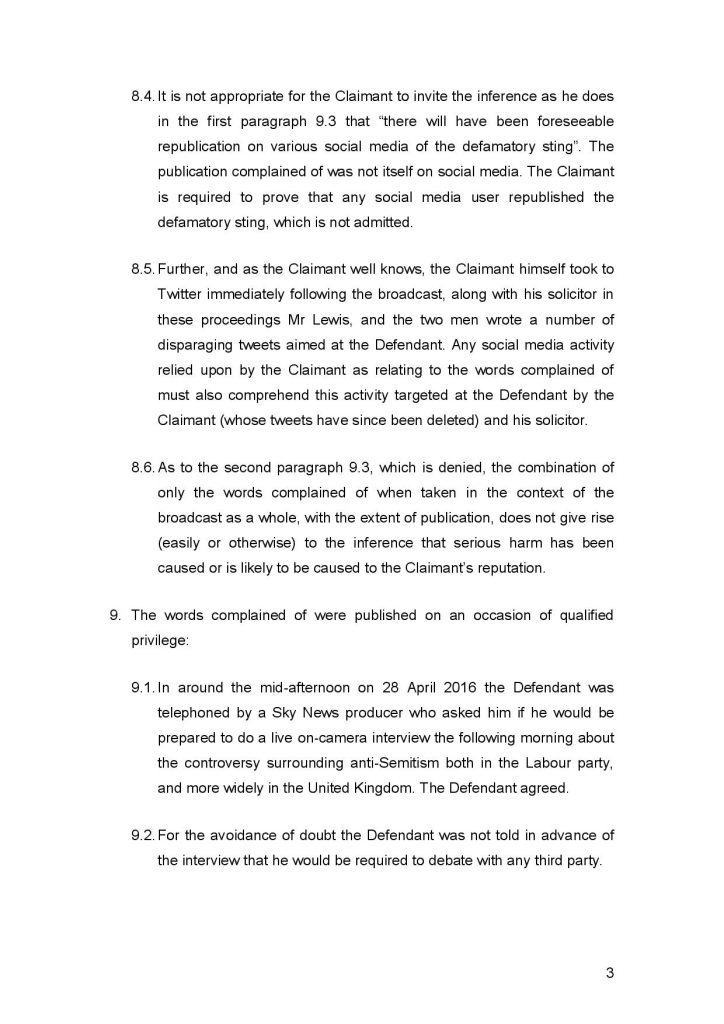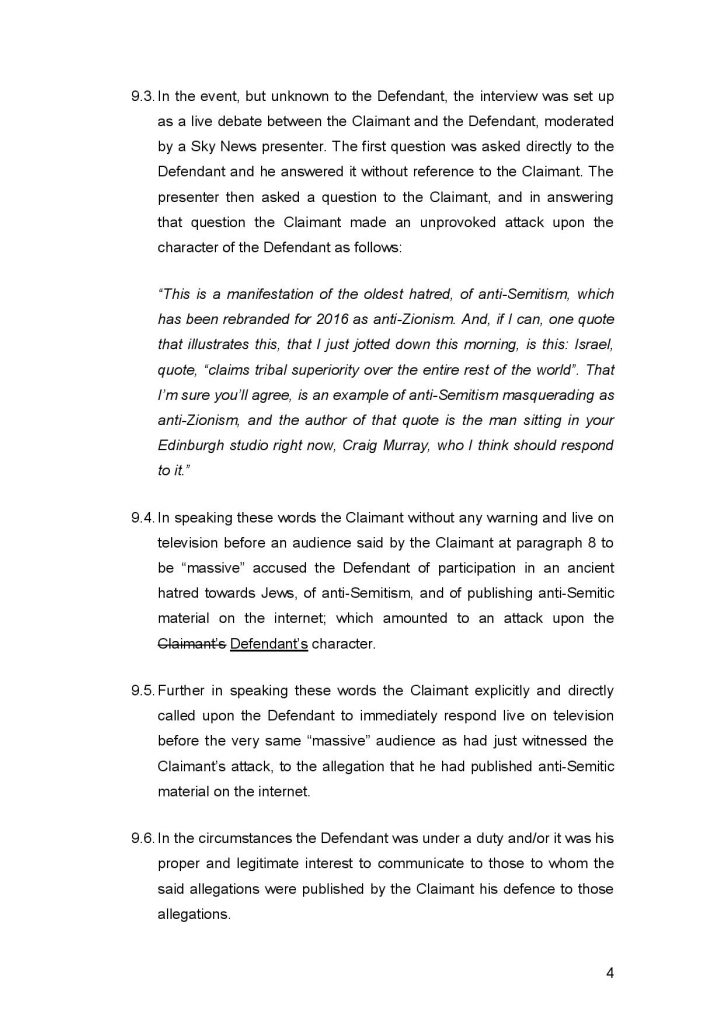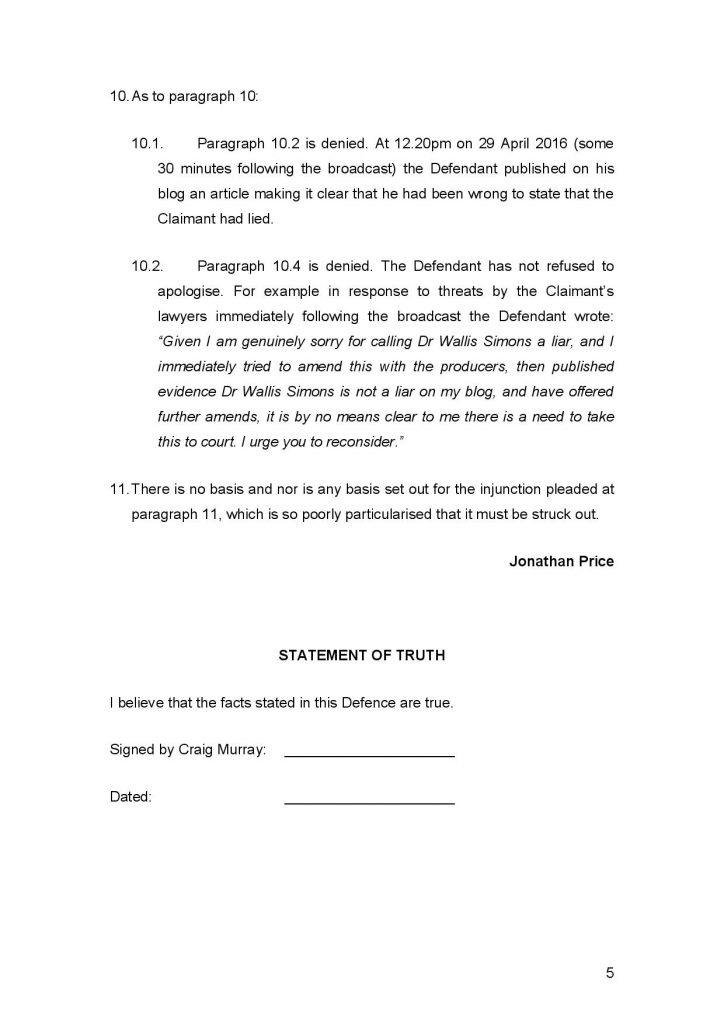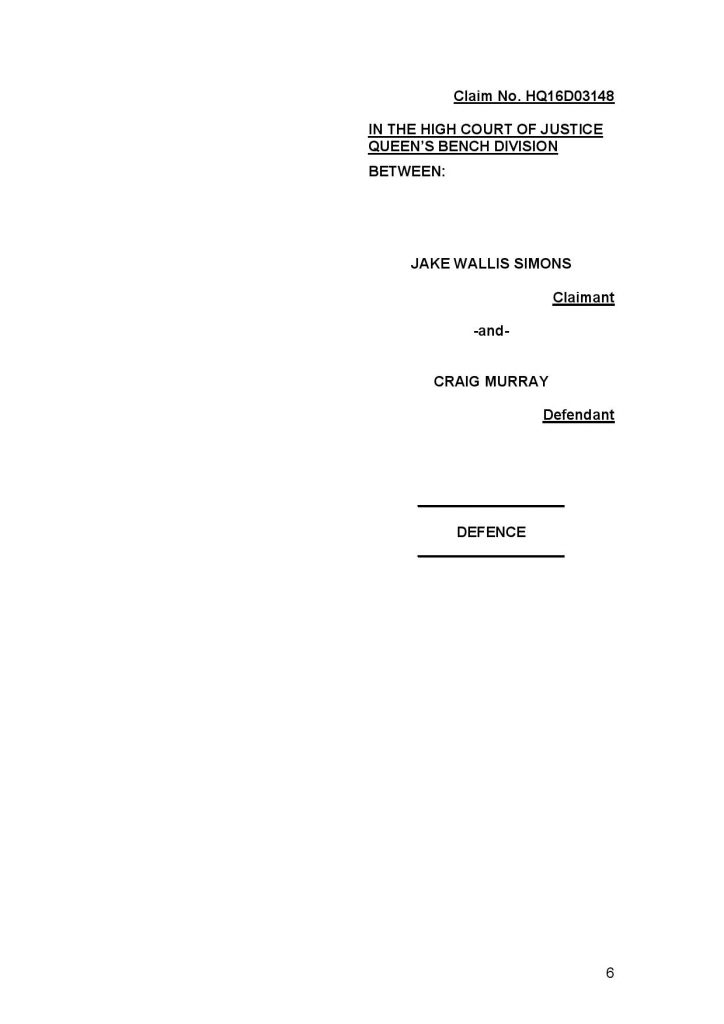 This is the Reply to the Defence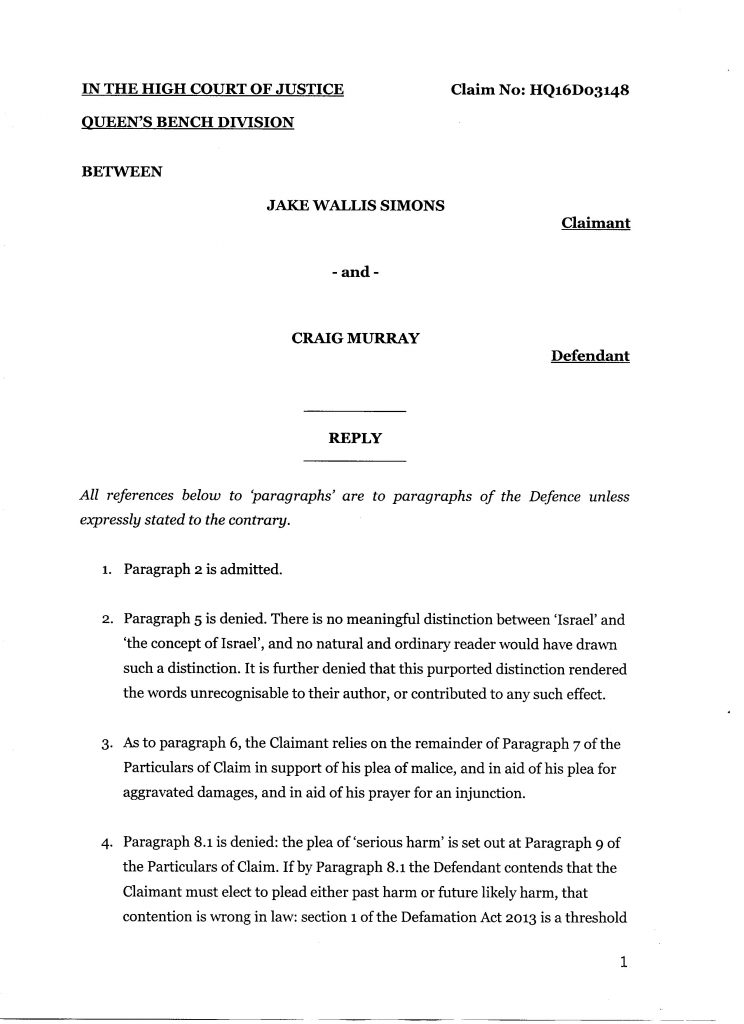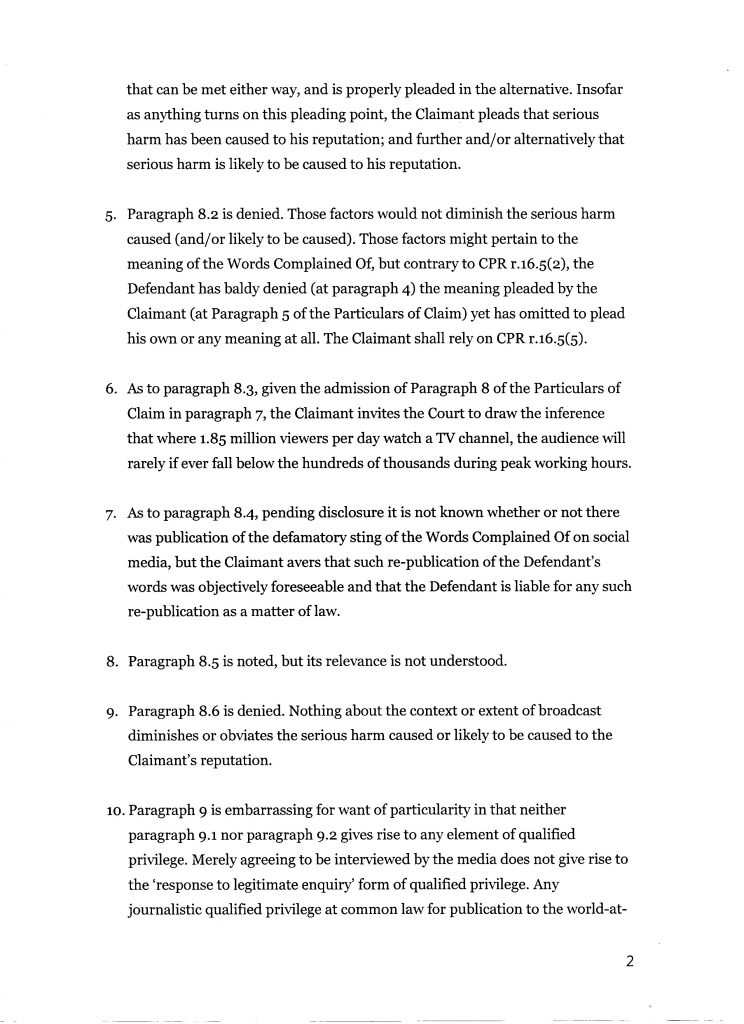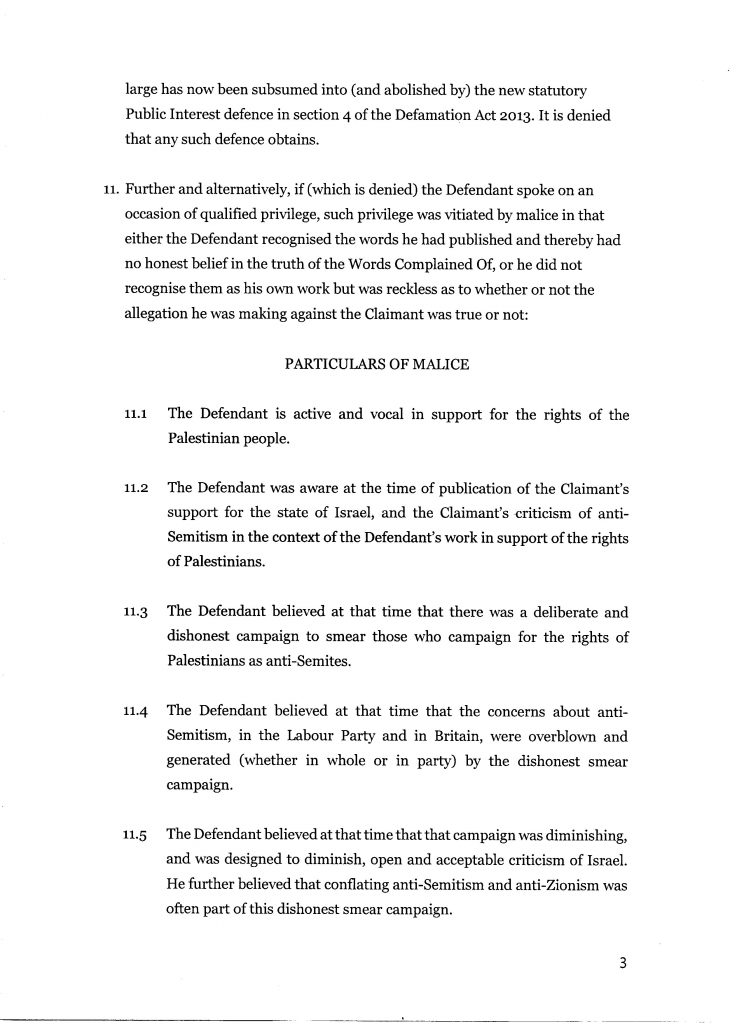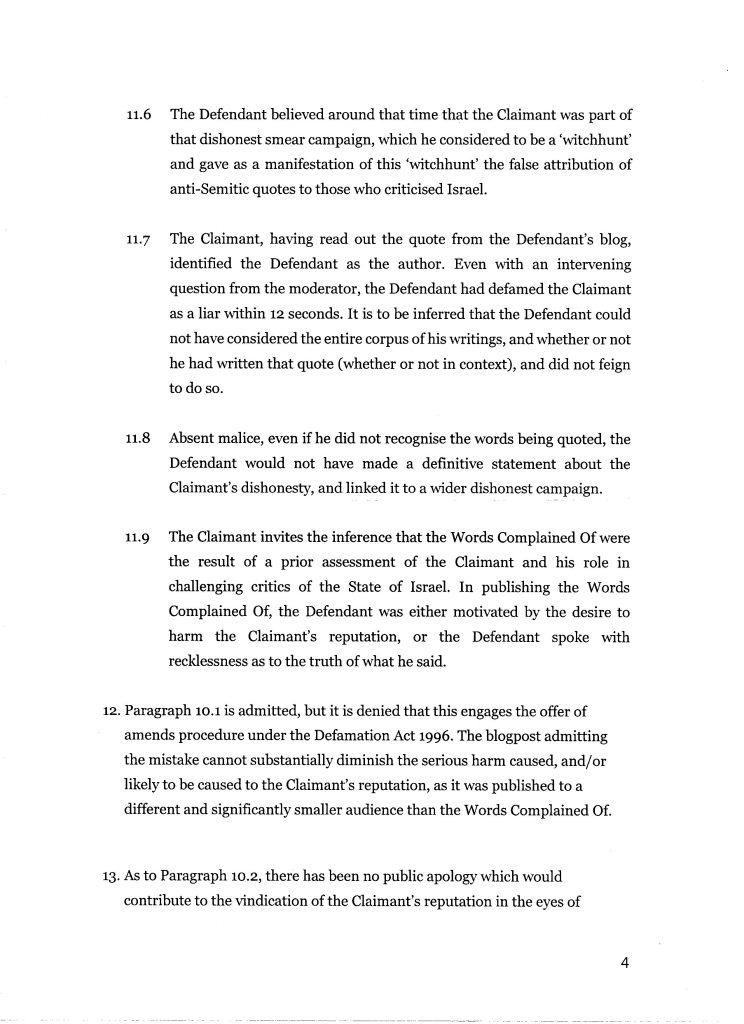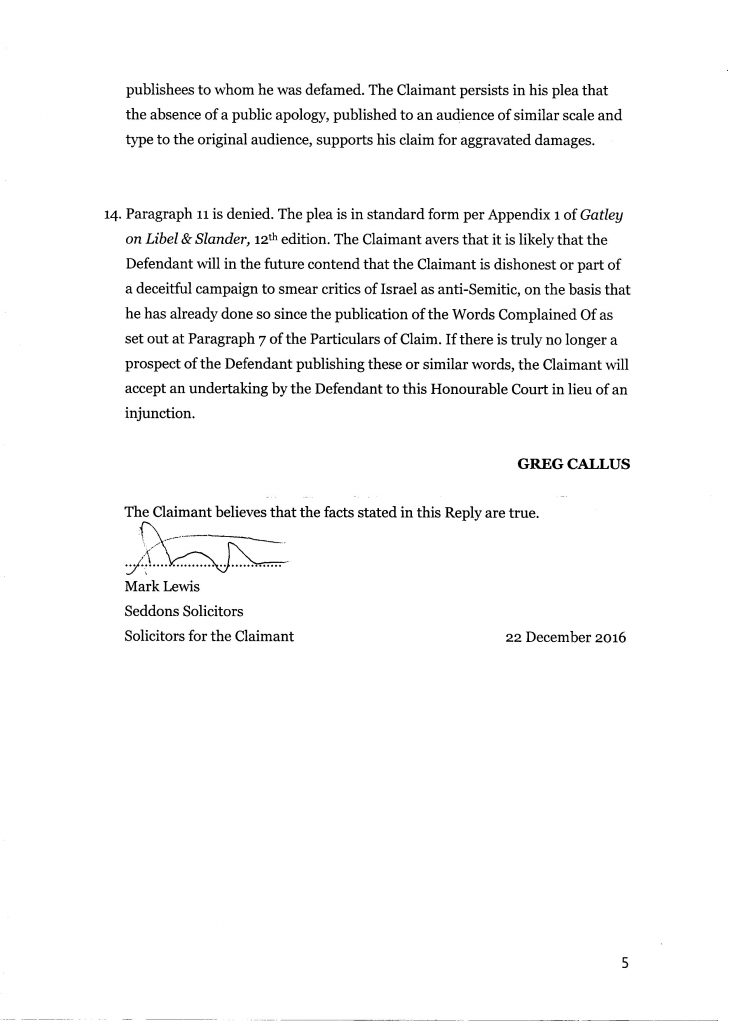 This next document goes to the heart of the astonishing system of repression that is English libel law. These are the claimants' judge approved costs of £104,000, which should I lose I might well have to pay, in addition to my own costs plus assessed damages. The wildly disproportionate effect of using a libel claim to bankrupt somebody and destroy their lives needs to be highlighted. This means for the wealthy to silence and ruin the poor needs to be exposed for what it is.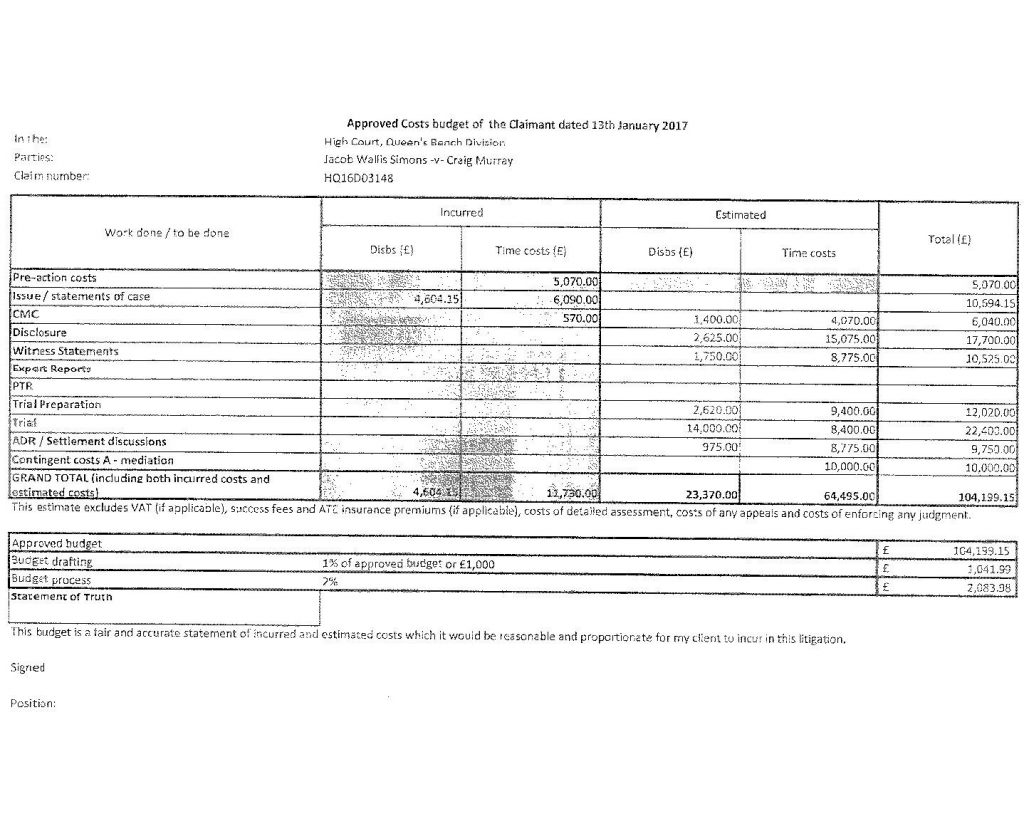 This interview with Mark Lewis, the lawyer suing me, is headlined "UK's Foremost Libel Lawyer Sets His Sights on Israel's Enemies." It characterises opponents of Israel as "Nazis" and opines "I am quite happy to take their homes off them… at least they can be a homeless Nazi." I sincerely hope he does not consider me a Nazi, though plainly this case is started by my falsely being smeared as an anti-Semite. But no matter how objectionable somebody may find my views on Israel/Palestine, how does it serve justice that "at least my" wife and 8 year old son "can be homeless." That is however precisely what Mr Lewis seeks to achieve and to be plain, he has threatened me in person with bankruptcy. The money, of course, would go to Mr Lewis and his team still more than to Mr Wallis Simons.
English libel law is recognised throughout the world as a draconian affront to democracy. Its survival is due not only to the fact that it is an invaluable tool for the wealthy to use against poor radicals, but also to the fact that libel is a very wealthy industry, feeding money to rich and influential individuals, including of course not only the libel lawyers but also the judges and court system which are all part of this massive vested interest, which is extremely well represented in the Westminster parliament.
All of which I am afraid leads me to renew my appeal for funds for my defence, which despite the extremely generous response so far, do not yet match the scale of the threat. I should say that I was extremely depressed and humiliated a few days ago in having to ask for money in this way, but the response has been so overwhelming and so kind, and accompanied by so many warm words for my work over the years, that the feelings of deep shame have been completely displaced by gratitude, friendship and affection.
On a practical point, a number of people have said they are not members of Paypal so could not donate. After clicking on "Donate", just below and left of the "Log In" button is a small "continue" link which enables you to donate by card without logging in.
For those who prefer not to pay online, you can send a cheque made out to me to Craig Murray, 89/14 Holyrood Road, Edinburgh, EH8 8BA. As regular readers know, it is a matter of pride to me that I never hide my address.