The Guardian reflects the metropolitan London world of New Labour, and nothing else. Its coverage of the referendum, particularly by Severin Carrell, achieved the remarkable feat of being even less fair and containing even more lies than the Scotsman. But if you want really to get inside the mind of Labour, the Guardian remains the place to go to know what the Labour elite – London's Balls, Cooper, Miliband, Harman, Umunna, Jowell etc. are thinking.
Right now they are thinking of how to take power after they lose the election. And the Guardian's article on this subject indicates exactly how they are thinking in the illustrating picture. The Labour Party's ideal political world is a world without Celts.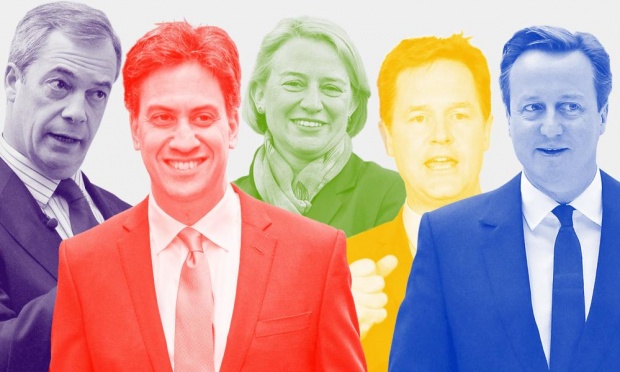 Not just no SNP and no Plaid, but not even the SDLP. There has been a remarkable silence from the SDLP while the party whose whip they follow has wrapped itself in the Union Jack, declared that nationalism is totally incompatible with Labour, and refused even to speak to Plaid Cymru and the SNP. What does the SDLP make of this renunciation of nationalism? Do they go along with it?