David Hare's witty portrait of an unlikely hero, based on the memoir by Craig Murray. Broadcast on 20 February 2010 on BBC Radio 4, starring David Tennant as Murray.
Craig is proud to be sent as Ambassador to Uzbekistan, eager to work hard and also eager for fun. The combination takes him on a dangerous course both professionally and personally, and the stakes couldn't be higher.
NEW: Download as MP3 (you may need to right click and save as) or listen to the stream below.
Murder in Samarkand (full upload via craig-murray) NEW: Download as MP3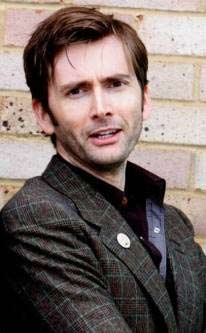 Script written by David Hare, based on the book Murder in Samarkand.
Craig Murray …… David Tennant
Bax/Safayev …… Jonathan Coy
Dill/French Ambassador …… Richard Cordery
Foreign Secretary/Uzbek Judge …… Simon Chandler
Prosecutor/Fazilov …… Ian Gelder
Roy/Avazov …… John Hollingworth
US Ambassador/Karimov …… Paul Jesson
Dr Ableman/Uzbek Uncle …… Bruce Myers
Angela …… Flora Montgomery
Dilobar …… Nadira Murray
Emily …… Clara Neather
Nadira …… Jemima Rooper
Serena/Kristina …… Lucy Robinson
Ivo Sanderson/Quest …… Malcolm Sinclair
Procurator …… Sirojiddin Tolibov
Fiona …… Lia Williams
Piano by Michael Webborn
Produced by Ann Scott
Directed by Clive Brill
A Greenpoint production
Enjoyed the play? You can share using the links below. Then View Latest Posts