Robert Webb gave the following highly revealing answers to a Guardian interview in 2005:
Which living person do you most admire and why?
Christopher Hitchens
What makes you depressed?
Suicide bombers and their apologists
Which living person do you most despise?
George Galloway
he has now found a way to channel his hatred of the anti-necon movement into "comedy", by making a sitcom poking fun at me, and making light of our government's alliance with the Uzbek dictatorship.
Our Men, commissioned by the BBC, is a hilarious comedy about the drunken and incompetent British Ambassador in Tazbekistan [which the BBC says does not represent Tashkent, Uzbekistan] and the jolly despot President Kairat [No relation, says the BBC, to President Karimov].
Let us remind ourselves about the Uzbek regime with which the UK has a close military alliance. There are over 11,000 political prisoners held in terrible conditions. Thousands are tortured every year. There is absolutely zero freedom of speech, media, religion or assembly. All opposition parties are banned. Millions are forced into slave Labour in the state cotton plantations, including many thousands of children as young as eight years old.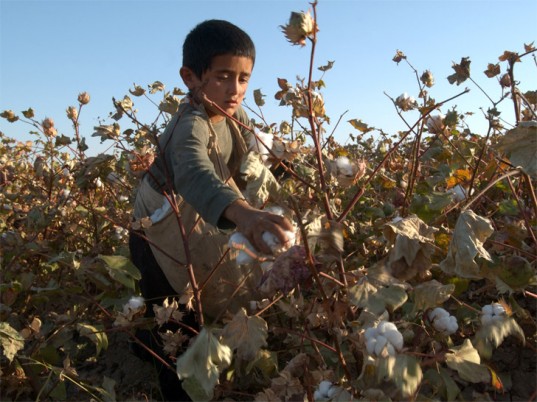 Over 800 pro-democracy demonstrators were killed in a massacre at Andijan in 2005. Routine torture includes beating with rifle butts, smashing of knees and elbows with hammers, suffocation by gas mask with closed vent, electrocution,
mutilation of genitals, rape, both homosexual and heterosexual, rape with objects, and torture of children in front of their parents. There are properly documented instances of the most extreme torture imaginable, including Mr Avazov, on whom whilst Ambassador there, I obtained a pathology report from the University of Glasgow which said he had died of immersion in boiling liquid.
Good for a laugh, that, isn't it?
But something is happening with Mitchell & Webb more sinister than an argument about the limits of comedy. World War 1 was terrible, but Blackadder Goes Forth is still funny and legitimate, while Mash and Catch 22 undermined war with humour. But this Mitchell & Webb vehicle is being written with the active cooperation of the Foreign and Commonwealth Office.
Because the Uzbek government, the fifth most corrupt in the world according to Transparency International, is being sustained and protected by its alliance with the United Kingdom. Just last week the Defence Secretary announced to Parliament a new partnership with this vicious ductatorship which will see most of the equipment of British forces from Afghanistan leaving through Uzbekistan:
The Republic of Uzbekistan has already played a constructive role in helping to secure Afghanistan's stability but will face increased security challenges once ISAF has withdrawn from Afghanistan. We have therefore been examining options for gifting surplus UK equipment to help meet those challenges. The departmental minute which I have today laid before Parliament describes a gifting package to the Republic of Uzbekistan of surplus Leyland DAF trucks and Land Rover spares that is intended to contribute to this. Both items have been examined and cleared against the consolidated EU and national arms export licensing criteria, which include an assessment of whether the equipment might be used for human rights violations or internal repression.
The last sentence is as breathtakingly tendentious as anything that has ever been said to parliament, but it is only about Uzbekistan, so nobody cares. In the last three years nobody, on any side of the House, has ever said anything about the appalling human rights record of the Uzbek government.
There is certainly huge room for satire in the British government's support of this despotism – Bremner, Bird & Fortune did it to great effect. But the Mitchell and Webb comedy is coming from quite a different direction.
The comedy in "Our Men" comes from the exposure not of the hypocrisy of foreign policy, but from the exposure of our drunken and incompetent Ambassador. That is exactly what the Foreign and Commonwealth Office has put a huge media effort into telling everybody I was, ever since I blew the whistle on the Uzbek regime and our complicity with it.
The comedy also aims to defuse the horror of our alliance with Uzbekistan and make it banal, accepted and safe.
There is an obvious issue of copyright here, as the substance and themes of Our Men are clearly taken from my book Murder in Samarkand. My literary agent therefore contacted the man of business at Mitchell & Webb's production company, Big Talk. He said that the series is completely different from Murder in Samarkand ; it has nothing to do with human rights and "the writers have researched the project with the diplomatic service". That is a direct quote from my agent's record of the conversation.
Talk about comedy at the service of the establishment. Big Talk also deny having heard of me or Murder in Samarkand, and say that Tazbekistan is not meant to be Uzbekistan. They lie. Here is a quote from their advice to actors, issued through the actors' website Spotlight:
The accent is mild Russian. Perhaps have a listen to an Uzbek national speaking English to get an idea.
When David Hare went to Tashkent to research his adaptation of Murder in Samarkand, (which became the radio play starring David Tennant), which strongly attacks the government stance, he was not allowed even to enter the grounds of the Embassy to discuss it. Sir David Hare was left standing outside a locked gate. Yet the Diplomatic Service has been working with the writers of Our Men. The reason why lies in the quotes from Robert Webb right at the start of this article.
This is comedy in the service of the state; where the victims are the butt.
Liked this article? Share using the links below. Then View Latest Posts