A week late, but the mainstream media has finally learnt (not least through my telling them) that it was the Mossad link that was really worrying Whitehall about Fox.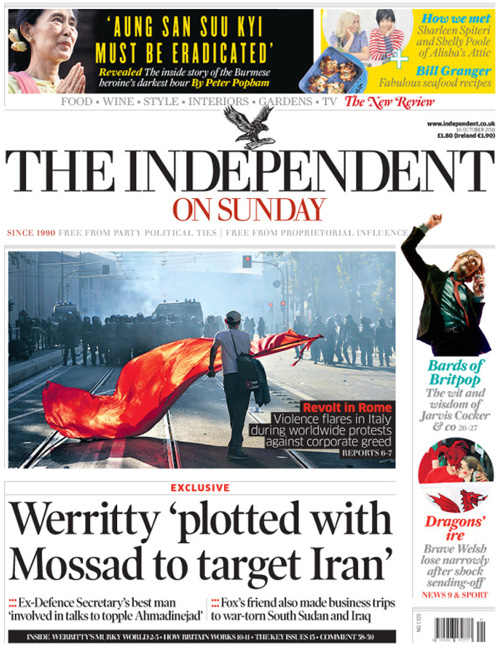 And I have an article in the Mail on Sunday.
The Indie on Sunday story of a Fox-Israel plot against Iran is a great deal more credible than Obama's announcement of a plot by Iranian used car salesmen to employ the Canadian Mounties to assassinate Justin Timberlake outside the Won-Ton Chinese restaurant in Champaign-Urbana (I may have got some of the details of Obama's fantasy wrong, but what's the difference?)
It is now absolutely essential that Matthew Gould. British Ambassador to Israel, answers the questions I have put to him.