Theresa May's disgraceful quoting with approval at Prime Minister's Questions an anti-Corbyn twitter user has been grossly under-reported – and that under-reporting is itself part of what makes this of enormous signficance. But first just consider this sample of the account from which the UK's Prime Minister quoted: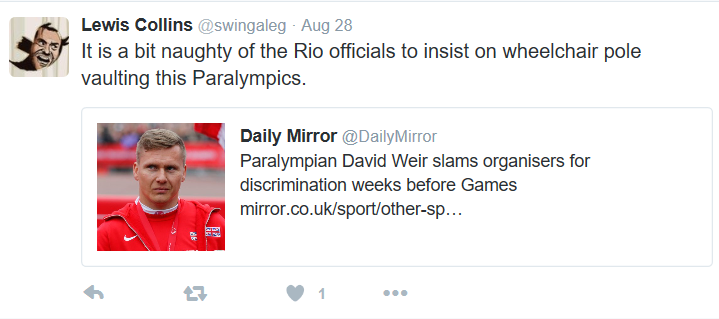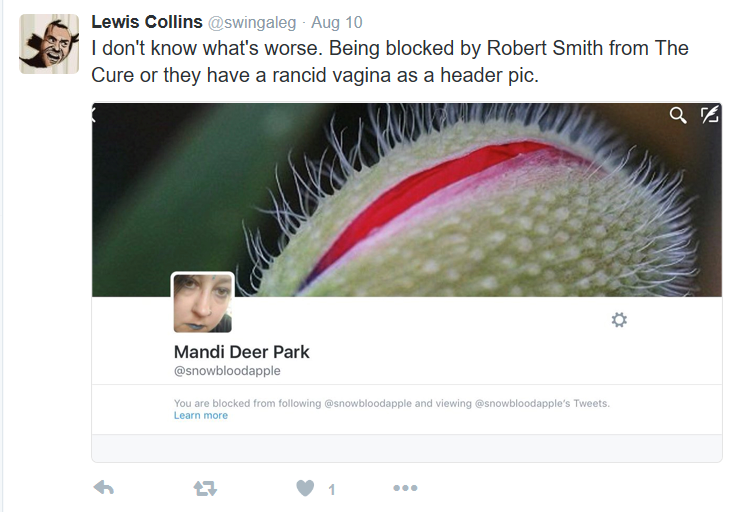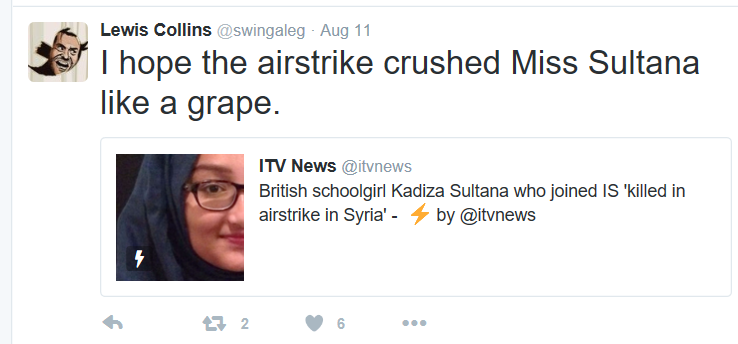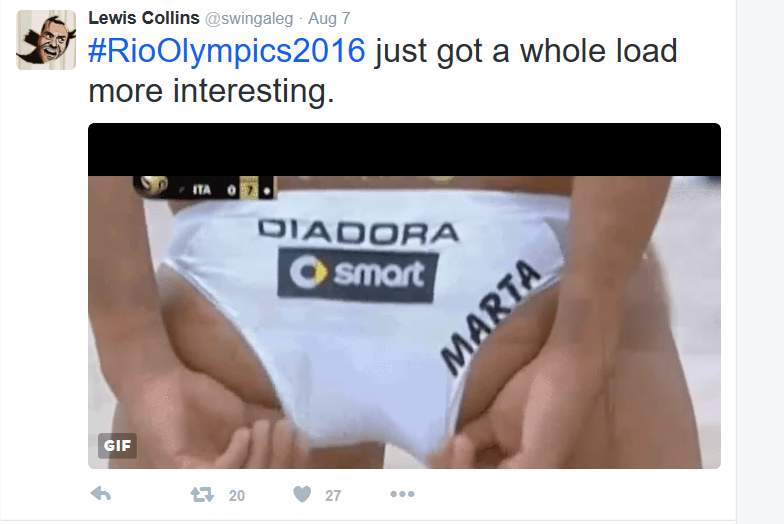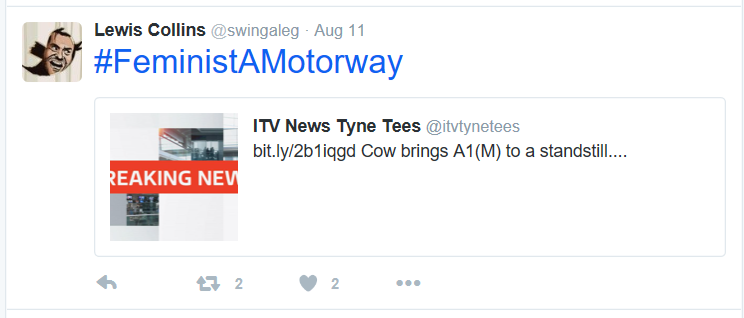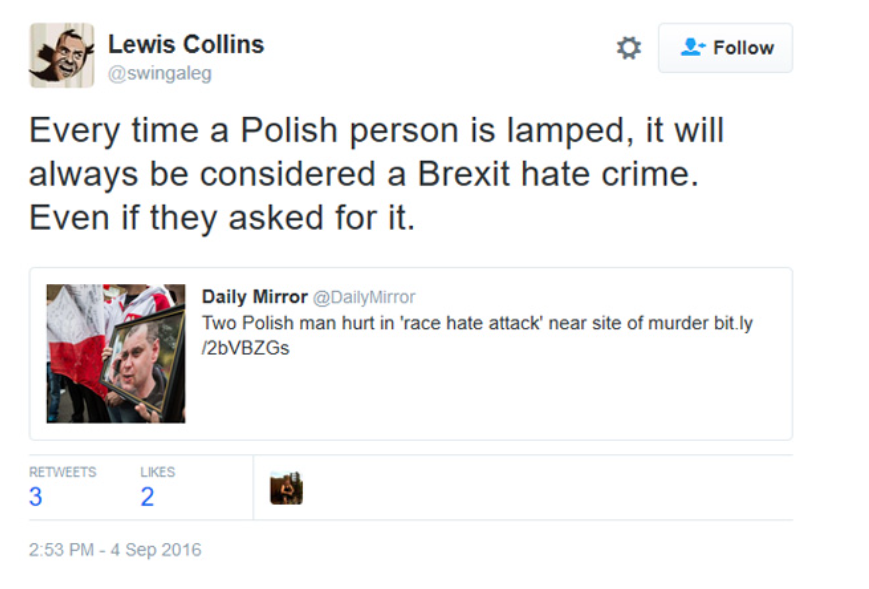 Collins right wing laddism crosses the line into the grossly offensive and unacceptable. It is a puerile display of sexist, racist and anti-disabled hatred.
May's folly in quoting Collins is extremely important for two reasons.
Firstly, if either Nicola Sturgeon or Jeremy Corbyn had done this they would be under simply colossal pressure from the mainstream media. Tarring by association has been the backbone of the mainstream media campaigns against both Corbyn and the SNP, and pages after page and headline after headline have been concocted around the slightest association of Corbyn, Sturgeon or Salmond with people a great deal less vile than Collins, over just single intemperate social media entries.
Will anybody attempt to deny it is true that if Corbyn or Sturgeon quoted a twitter account as offensive as this one it would be massive front page headlines?
Secondly, it is important because May's tactic at Prime Minister's Questions is to ignore the question asked, but reply with a pre-arranged jibe about Jeremy Corbyn. That is precisely what happened here. The "joke" quoting Lewis Collins by name was written by one of May's political advisers – paid by the taxpayer – and then read out by her. May claimed that "Lewis's" comment had been selected from replies to a Corbyn social media tweet canvassing public opinion. It seems to me massively improbable that this is true. Tory advisers are not sifting through tens of thousands of public social media replies to Jeremy Corbyn, and then happening to hit on this Tory commenter.
The truth is rather that Collins' gross Tory laddism appeals to Tory professionals, and that May's adviser who wrote the question is almost certainly a follower or fan of Lewis Collins' output. And that seems to me to tell us something very significant indeed about this Tory government.
May needs not only to apologise profoundly for having quoted Collins, she needs to identify who wrote this answer for her. And sack them.