A week ago an old Whitehall colleague told me that Treasury mandarins expect to be briefing Liam Fox as the new Chancellor should the Tories be re-elected – and they were not much looking forward to the experience. I did not pay much attention until today's May/Hammond press conference, where it became evident that Hammond's coat is on the shoogliest of pegs.
Hammond started the day being ripped to shreds by John Humphreys on the Today programme and getting the cost of HS2 radically wrong. But that hardly matters, as it is only when this happens to opposition figures that the mainstream media highlights and constant replays it.
A much more telling incident happened shortly thereafter when, standing alongside Hammond, May was three times asked directly if Hammond would continue as Chancellor, and she refused to back him, only at the third time of asking giving the most half hearted endorsement. I then realised the information I had been given was good.
Strangely, it is only the right wing media that has noted Fox's continuing relationship with Adam Werritty. It was the Spectator which published that Werritty joined Fox on the Commons Terrace for a champagne spree to celebrate the disgraced ex-minister's return to office. I was told by a SNP MP who witnessed it and used the phrase "brass neck". But only the Spectator reported it, and only the Times has said that the two remain close. They reported last year that Werritty is living in Dolphin Square (I know, let's not go there).
I have an irresistible image of what life is going to be like inside the Treasury, should Fox and Werritty have the run of it.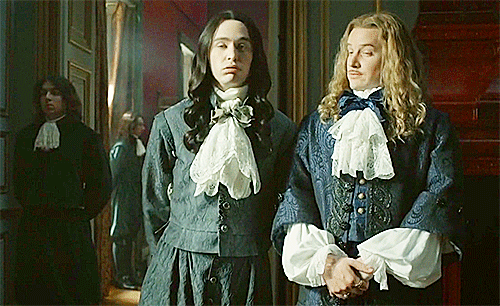 Of course Werritty opened a private health company when Fox was Health Secretary and a defence consultancy business when Fox was Minister of Defence. If Fox becomes Chancellor, I presume he gets to open a bank!
But on a more serious note, the prospect of Fox becoming Chancellor is truly alarming. The hard right links he forged through the now defunct Atlantic Bridge to the American Legislative Exchange Council and the Heritage Foundation give him direct access into the heart of the Trump administration, and align him with the nastiest millionaires and hedge fund managers, with the funders of climate change denial and with those who wish to abolish literally all workers' rights and consumer protections. This article by George Monbiot is rather dense, but it is essential reading. And terrifying.
Fox appears to be confined in a locked cupboard for the duration of the election campaign. Doubtless he is waiting, like a child on Christmas Eve, to come bursting out and claim his prize once it is over.