I am delighted to announce that we are again putting on the Doune the Rabbit Hole Festival in 2018, from July 13th to 15th at our beautiful site on the Cardross Estate in Stirlingshire. This year will be much bigger, with The Levellers, Big Country, Akala, The Beat, This Is The Kit and Peatbog Faeries, plus scores of other excellent acts. As usual the festival will be friendly to families, with a big kids' area and plenty of activities and workshops. And as always, I and this blog will be very heavily involved, and I shall be running the bars.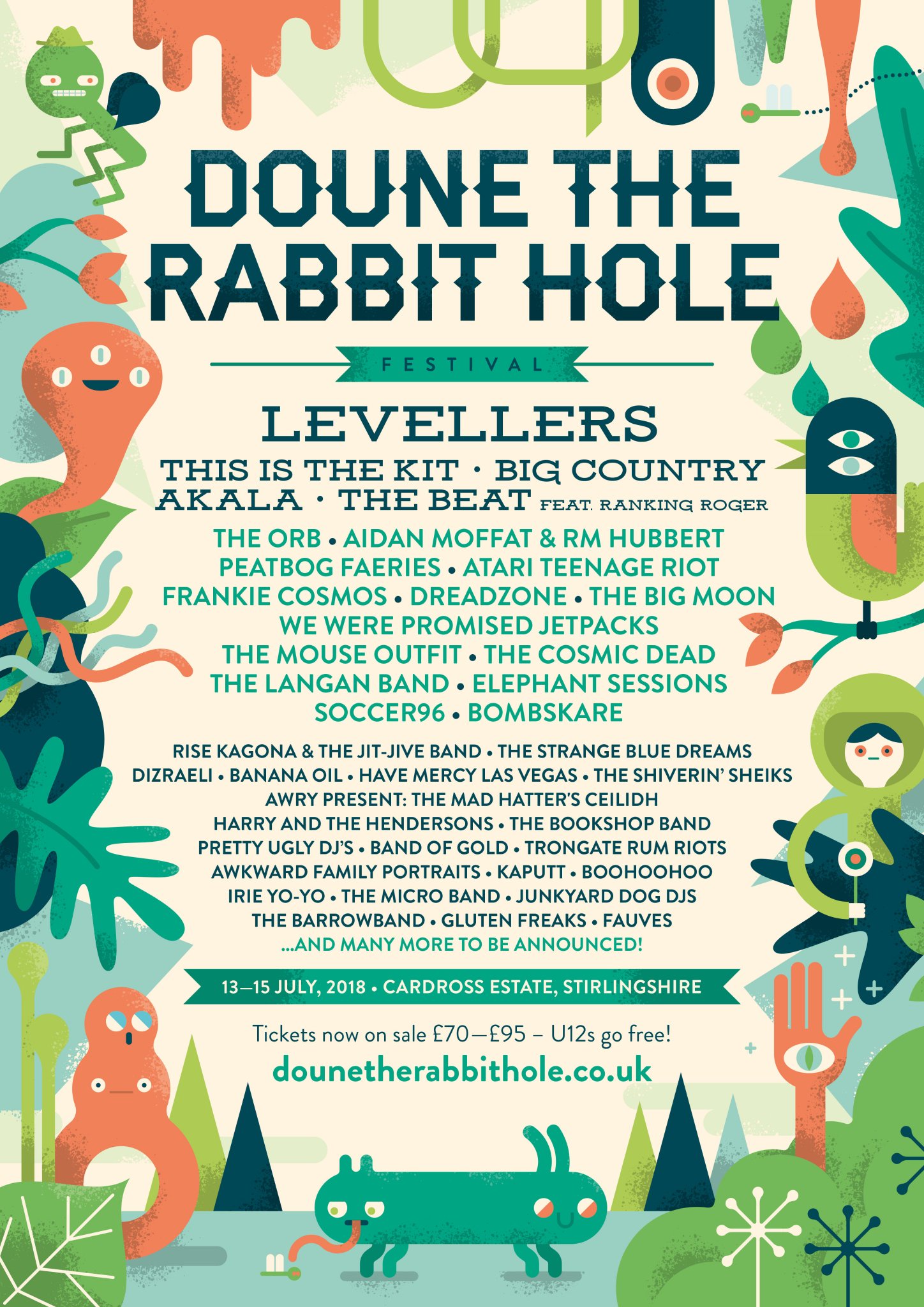 The festival is determinedly non-commercial and very much a lifestyle experience rather than purely a musical experience. I always use the description of "pop-up community" and feel it gives me a brief glimpse of a better world. It is not linked to this blog or its political stance, but I find people who are comfortable with this blog enjoy it very much.
Now comes the brutal honesty. Last year several things went wrong at the festival, largely due to quite appalling weather and the resources sucked up by coping with it. This led to serious conversations about whether we give up, and we go the way of the Wicker Man and other Scottish "alternative" festivals that have recently folded. We decided that if we go on, we need to be bigger to have the resources required for the infrastructure. Therefore we are going for bigger and better than ever before, with the attendant financial risks.
We are also moving the festival forward a month in the hope of better weather, and the certainty of lighter evenings.
At the same time, we are making tickets substantially cheaper than last year and reinstating free entry for under 12s. Adult full weekend camping tickets are currently available at £70 (increasing to £80 on Saturday). Adult day tickets start at £35. This is where you buy tickets.
You don't have to buy a ticket. If you want to join me and the other volunteers who work on the festival, then you can complete the form here. It really is quite hard work, though there are all kinds of different jobs available and something that everybody can do. This is the volunteer sign-up form.