UPDATE It appears that the Guardian article on which this comment is based is factually incorrect on the price of the wine (the Guardian said the price was per bottle, which now seems to be untrue) and on the amount of gin (the Guardian says 2 bottles – as had the Sunday Times – when in fact it was two measures). So much of what I said did not make sense to me, does now in fact make sense. Frankly I should know better than to follow the Guardian uncritically, and what was always a minor piece by me now looks foolish. I leave it up with this update and explanation, if only as a reminder of my own fallibility…
ORIGINAL ARTICLE BEGINS
Hogmanay having just passed, it seems topical to write about alcohol, and I was struck by a very strange account in the Guardian of a dinner Liz Truss gave for a US trade delegation headed by the US trade secretary. The story is that she insisted on holding it at a private club owned by a Tory donor, and it was originally billed at £3,000 (though civil servants beat it down to £1,400).
Patronising a Tory donors' establishment at public expense is obviously very dodgy. But I may part company with most of my readers when I say that the eventual cost of £1,400 is not massively over-expensive for a ministerial level dinner between trade delegations. The Guardian does not say how many people were involved, but judging by the drinks (of which more follows) I would guess at least 16. Having spent a career in diplomacy, the projection of a sense of power and importance by hospitality plays an important role since long before Henry VIII and the Field of the Cloth of Gold. Establishing good feeling and personal relationships between negotiating teams really is essential to the outcome of a prolonged and detailed negotiation. Perhaps the world ought not be like that, and it should not make a difference if ministers hosted delegations for dinner in the canteen, but it does make a difference.
In fact, you may be surprised that what initially struck me in the article was that the wines were not good enough to serve at such an occasion. From the Guardian:
Truss and her companions drank two bottles of dry gin, three £153 bottles of Pazo Barrantes Albariño, a Spanish white wine and two bottles of the French red Coudoulet de Beaucastel at £130 a bottle, it was reported.
I know the Albarino, and it is not especially good. In fact, as Trade Secretary Truss could have served a better English white wine at the same price. The Coudoulet de Beaucastel is a fairly robust Cotes Du Rhone and a surprising choice, even if only for American palates. These are £20 wines, at any vintage.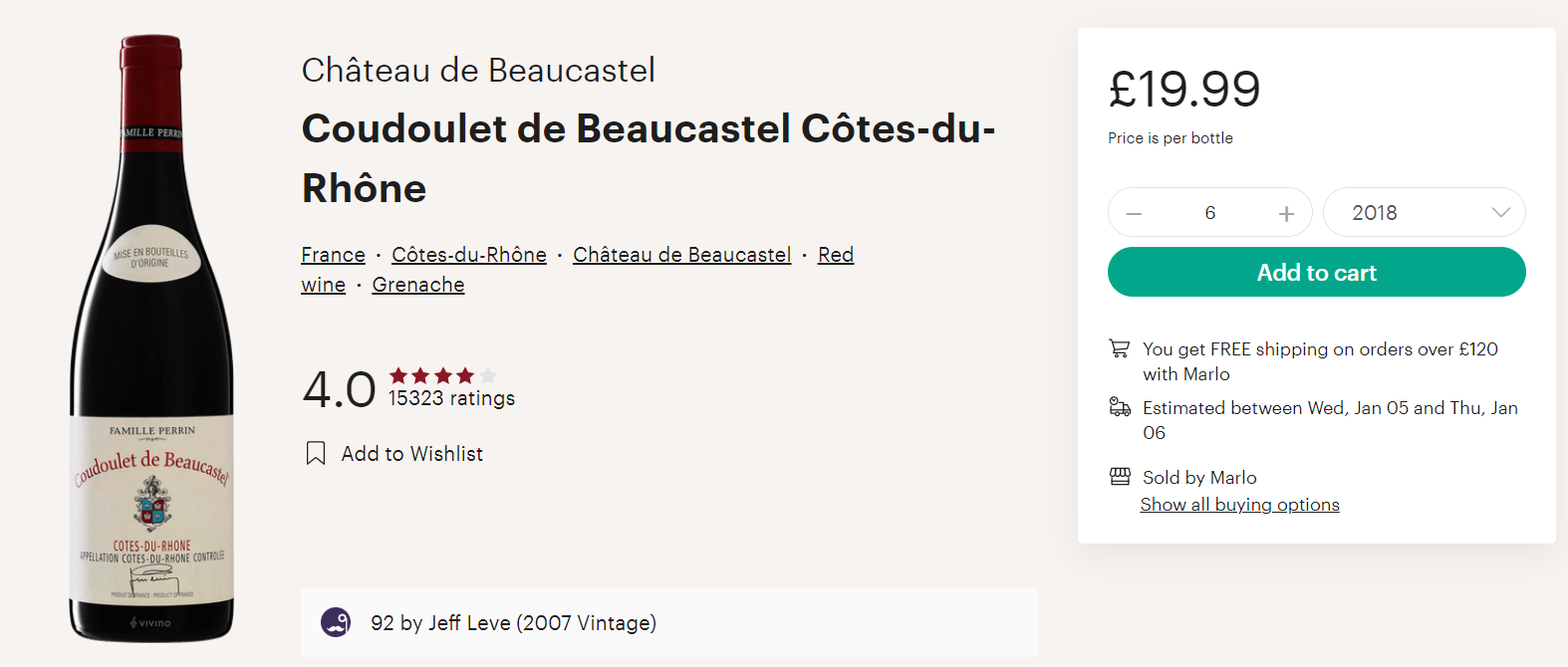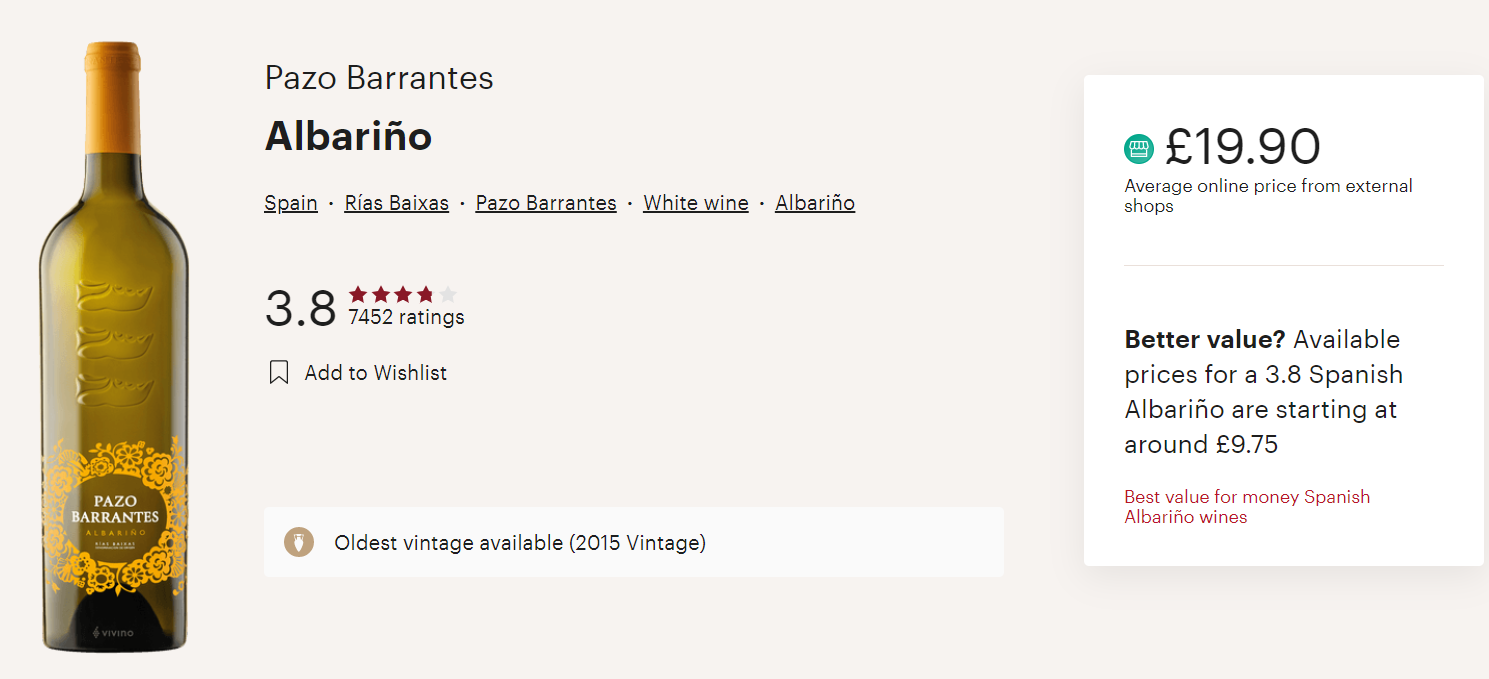 Now I am very aware that restaurants mark up wines shamelessly, generally around 300%, but £150 each for £20 wine? The club owner is half brother to Zac Goldsmith, and Truss's desire to ingratiate herself with potential leadership bid allies has plainly overtaken her common sense. Paying lots of money for wine below the standard for the occasion is just useless.
Which brings me to the two bottles of gin. If the club charges £153 for a £20 bottle of Albarino, I presume it charges around £150 for a £20 bottle of gin. Which would give you a total booze bill of over £1,000 (assuming the mixers were free). That would leave only £400 for food, which would indicate in this kind of club rather too few people to drink that much booze.
You are just going to have to take my word for this, but American official delegations are highly abstemious when it comes to booze. I speak from long experience. British and other European diplomats are very happy to get stuck in, but the American official culture denigrates anything but the odd polite sip while on duty. I have been at dinners polishing off a sirloin steak washed down with lots of Margaux, and looking forward to the port, while the Americans opposite me toyed with their Caesar salads and drank iced water. Two bottles of gin and five bottles of wine at a dinner with an American delegation? Very peculiar.
I should say that I hosted a Belgian delegation at the National Liberal Club, a private club of which I was a member, while negotiating the UK/Belgium maritime boundary. It is not wrong to use a private club per se for public entertaining, and the NLC was both an impressive venue and tremendous value for money. There are also beautiful government venues where such events can be hosted – the Locarno Suite in the FCDO and the Painted Hall at Greenwich Maritime College being examples I used personally. It is not at all difficult to do much better than Truss did, much cheaper.
I do realise this is a trivial matter, but it sparked my interest for obvious reasons.
On the very much more important question, the interest in the United States government in negotiating a trade deal with the UK is very small indeed. Powerful protectionist lobbies in, inter alia, the spirits and financial services sectors in the USA are strongly negative, and the US farming lobby – the most obvious potential beneficiary – would only gain in the event of a relaxation of UK food standards that appears, thankfully, politically impossible. So the actual talks Truss was involved in are going nowhere, and doing so very slowly.
I am writing on my prison experiences and hope to publish the first article on that here tomorrow. Happy New Year everybody!
———————————————


Forgive me for pointing out that my ability to provide this coverage is entirely dependent on your kind voluntary subscriptions which keep this blog going. This post is free for anybody to reproduce or republish, including in translation. You are still very welcome to read without subscribing.
Unlike our adversaries including the Integrity Initiative, the 77th Brigade, Bellingcat, the Atlantic Council and hundreds of other warmongering propaganda operations, this blog has no source of state, corporate or institutional finance whatsoever. It runs entirely on voluntary subscriptions from its readers – many of whom do not necessarily agree with the every article, but welcome the alternative voice, insider information and debate.
Subscriptions to keep this blog going are gratefully received.
Choose subscription amount from dropdown box:
Paypal address for one-off donations: [email protected]
Alternatively by bank transfer or standing order:
Account name
MURRAY CJ
Account number 3 2 1 5 0 9 6 2
Sort code 6 0 – 4 0 – 0 5
IBAN GB98NWBK60400532150962
BIC NWBKGB2L
Bank address Natwest, PO Box 414, 38 Strand, London, WC2H 5JB
Bitcoin: bc1q3sdm60rshynxtvfnkhhqjn83vk3e3nyw78cjx9
Ethereum/ERC-20: 0x764a6054783e86C321Cb8208442477d24834861a
Subscriptions are still preferred to donations as I can't run the blog without some certainty of future income, but I understand why some people prefer not to commit to that.