Rishi Sunak's career reminds me of another spoiled child of fortune who became UK Prime Minister without having to fight an election, Archibald Primrose, the only previous PM almost as rich as Rishi.
Primrose, Lord Rosebery, became Prime Minister in 1894 when William Ewart Gladstone, old and now blind, retired after his fourth (non-consecutive) term in office. Primrose had stood by Gladstone in support of Irish Home Rule, but was well to the right of the Liberal Party and really had nothing relevant to offer in a new democratic and urbanised society. He retired from politics permanently after losing the subsequent general election in 1895.
I strongly expect Sunak will follow a very similar political path.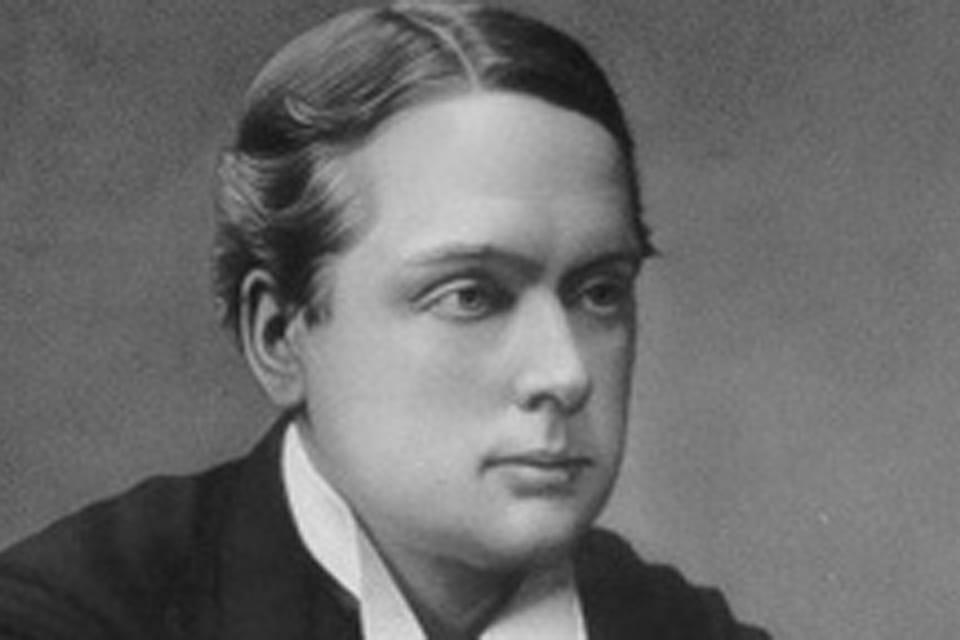 Sunak attended Winchester College, a private school where fees are currently £46,000 per year. From there it was easy to get into Oxford. 32% of Oxford admissions are from private schools (known as public schools in England) and only 68% from state schools. But only 6% of the population attend private schools whereas 94% attend state schools.
So private school pupils are over five times more likely to get into Oxford than state school pupils.
Elite networking is far more important as the social advantage of attending the "right" school and university, than anything learnt in class. With his Winchester and Oxford background it was a matter of the right contacts for Sunak to get into Goldman Sachs and earn his first millions in investment banking, and then move on and up into the world of hedge funds and private wealth management, with money sticking to him like… use your own analogy.
Marriage to the daughter of a billionaire was only natural. Sunak's path has been gilded. The notion that his elevation is some sort of victory for equality is the reductio ad absurdum of identity politics.
Like Rishi Rich, Archibald Primrose had started life from a position of great privilege, as heir to the coal rich Rosebery estates around Edinburgh. He went to Eton and Oxford. He too held a variety of ministerial offices and enhanced his wealth spectacularly by marrying a great heiress – Hannah Rothschild, who had the advantage of being an only child.
We will have plenty of time to talk about Sunak, so I want to concentrate today on Archibald Primrose, Lord Rosebery. As a historian, it always fascinates me which parts of history have entered national consciousness and which have not, and indeed which are explored by historians and which ignored.
Most people know something of Oscar Wilde's affair with "Bosie", Lord Alfred Douglas, son of the Marquis of Queensberry, which ultimately led to the trials that destroyed Wilde. Far less well known is what was widely believed to be the related affair between Archibald Primrose, Lord Rosebery and Lord Alfred Douglas' elder brother, Lord Francis Douglas.
The Marquis of Queensberry followed Rosebery to the spa at Bad Homburg to confront him over what Queensberry believed to be the sexual relationship with his son, and in a remarkable scene was only restrained from attacking Rosebery by the Prince of Wales (the future Edward VII).
Rosebery's name cropped up from time to time in the Wilde trial, which fact was reported in continental newspapers but not in British ones. Rosebery was Prime Minister at the time of Wilde's trial in the election year of 1895 and had wanted to help Wilde, both financially and possibly in giving evidence, but was warned by Arthur Balfour "if you do, you will lose the election". Rosebery refrained from helping Wilde, but lost the election anyway.
Rosebery when Foreign Secretary had installed Francis Douglas as his Private Secretary, and as Prime Minister arranged Douglas's elevation to join him in the House of Lords as Baron Kellhead. Rosebery also created him a Lord in Waiting to Queen Victoria, which made it possible for Francis Douglas to be at royal venues when Rosebery was present. It also elevated Francis above his father, whose Scottish title of Marquis of Queensberry did not carry a seat in the Lords.
Lord Francis Douglas then had been shot to death in a "hunting accident" at Quantock Lodge in Somerset a few months before Wilde's trial began. Rosebery was Prime Minister at the time.
It was almost certainly not an accident. Francis may well have committed suicide. It also must be possible that he was murdered to avert a massive gay scandal (homosexuality was highly illegal) involving the British Prime Minister.
The incident is almost entirely unexplored by historians – I have on my shelves Robert Rhodes James' life of Lord Rosebery which does not mention his being gay at all. You can find bits and pieces in lives of Oscar Wilde; much of this comes from that by Richard Ellman. Ellman notes that the prosecutor decided to retry Wilde after the original jury came to a hung verdict, telling Solicitor General Lockwood "I would not, but for the horrible rumours against Rosebery".
The events of 1894/5 – Francis Douglas' suicide, the Bad Homburg incident, Wilde's trial and then general election defeat – completely unnerved Rosebery. He had a breakdown and retired from public life aged only 48. He was a reclusive depressive the rest of his life.
History simply drew a veil. Few people today know Britain's wealthiest Prime Minister ever existed.
One small foonote on Primrose/Rosebery. He had stuck with Gladstone in the disastrous split of the Liberal Party over Irish Home Rule, and Rosebery also advocated for a degree of Home Rule for Scotland. Rosebery had campaigned strenuously for the creation of the post of Secretary of State for Scotland, and introduced a Bill to do so in 1885. This fell with that Gladstone administration but Rosevery's bill was reintroduced by the succeeding Conservative government and passed into law.
Modern nationalists rightly see the post of Secretary of State for Scotland as an instrument of alien rule, but this was the first political acknowledgement for nearly two centuries of any kind of separate Scottish political administration.
Together with the independence supporting Marquis of Bute and others in an aristocratic circle in the late nineteenth century, Rosebery contributed to the revival of the idea of Scotland as a separate political identity and helped lay the foundations of the future nationalist movement.
On the surface, Archibald Primrose was a hugely successful figure – wealthy beyond imagining, Prime Minister at 45 years old. Yet his career is always presented, when remembered at all, as one of failure – almost of Liz Truss dimensions. Sunak will probably be a similar one time PM who never wins an election.
I am drawing Sunak/Primrose parallels with respect to extreme wealth, an easy life and unelected one term PMs. I am absolutely not drawing any parallels on the sexual front.
Yet the failure of history and collective memory to this day to come to terms with the anti-gay prejudice that destroyed Primrose is really interesting. Primrose knew Wilde personally, was Prime Minister during his trial, had to be dissuaded from helping him, like Wilde had been threatened with physical assault by Queensberry, after having an extremely close relationship with Lord Alfred Douglas' brother which many, including Queensberry, believed was sexual. Yet even the great many books and films on Wilde's downfall barely begin to explore it.
This is a strangely deferential country.
————————————————-
Forgive me for pointing out that my ability to provide this coverage is entirely dependent on your kind voluntary subscriptions which keep this blog going. This post is free for anybody to reproduce or republish, including in translation. You are still very welcome to read without subscribing.
Unlike our adversaries including the Integrity Initiative, the 77th Brigade, Bellingcat, the Atlantic Council and hundreds of other warmongering propaganda operations, this blog has no source of state, corporate or institutional finance whatsoever. It runs entirely on voluntary subscriptions from its readers – many of whom do not necessarily agree with the every article, but welcome the alternative voice, insider information and debate.
Subscriptions to keep this blog going are gratefully received.
Choose subscription amount from dropdown box:
Paypal address for one-off donations: [email protected]
Alternatively by bank transfer or standing order:
Account name
MURRAY CJ
Account number 3 2 1 5 0 9 6 2
Sort code 6 0 – 4 0 – 0 5
IBAN GB98NWBK60400532150962
BIC NWBKGB2L
Bank address Natwest, PO Box 414, 38 Strand, London, WC2H 5JB
Bitcoin: bc1q3sdm60rshynxtvfnkhhqjn83vk3e3nyw78cjx9
Ethereum/ERC-20: 0x764a6054783e86C321Cb8208442477d24834861a
Subscriptions are still preferred to donations as I can't run the blog without some certainty of future income, but I understand why some people prefer not to commit to that.