A "plebiscite election" on Scottish Independence can only mean an election fought on that issue with the understanding that, if the election is won, Independence will be declared. It cannot mean anything else.
In particular, a "plebiscite election" cannot possibly mean an election which, if won, results in a request for a referendum. We have had lots of those elections already. A "plebiscite election" is not an election about holding a plebiscite. It is the plebiscite.
Plebiscite elections are not a new idea in the UK, and are generally on constitutional issues. The accepted historical narrative is that the 1832 General Election was over the franchise and led to the Great Reform Act. The 1910 elections were on reform of the House of Lords. In both cases victory was taken as an unanswerable mandate on a fiercely resisted constitutional reform.
It is worth noting that electoral victory in UK general elections has always meant winning the most seats under the first past the post system. It is a terrible system, but those are the rules. It is 91 years since any party has gained more than 50% of the popular vote in a UK general election (the Tories in 1931). All Westminster government have been elected in the range of 37 to 43% of those voting.
Nobody has ever argued – at the time or since – that the "plebiscite election" on Lords reform in 1910 needed a majority of the popular vote to be valid, as well as the majority of MPs.
In fact if you took the Liberal Party, Labour Party and Irish Parliamentary Party together you get 47.7% of the vote in December 1910 for parties standing on the platform of abolishing the legislative veto of the House of Lords. Yet the election of 399 MPs between them meant both King and Lords gave way. So don't let the Establishment now con you into accepting vote share rules for a "plebiscite election" in Scotland.
There is no reason a general election in Scotland won by a majority of pro-Independence MPs should not give a similar mandate to action, and lead to a Declaration of Independence. That is the mechanism by which the majority of countries on the globe have won their Independence. Actual referenda are not only not mandated in international law, they are very rare and often distrusted.
Unionists routinely use the argument that one side cannot fairly declare a plebiscite election when voters are concerned about other things. But that argument does not survive thirty seconds of serious thought. If you fairly and squarely say this to the electorate:
"We are standing on the issue of Independence. If we win we will declare Independence"
then the electorate have fair warning and obviously anybody who does not want Independence can and should vote for somebody else.
If the opponent says
"That is nonsense. I do not accept this is an election about Independence. Vote for me because imposing long jail sentences for climate protestors is a much more important thing to do"
then the electorate have a choice. But if the majority vote for the first proposition, it is self evidently true that the less popular second proposition cannot outweigh the electoral victory, by a denialism which the electorate rejected.
It is a nonsensical argument, even if one beloved of the mainstream media.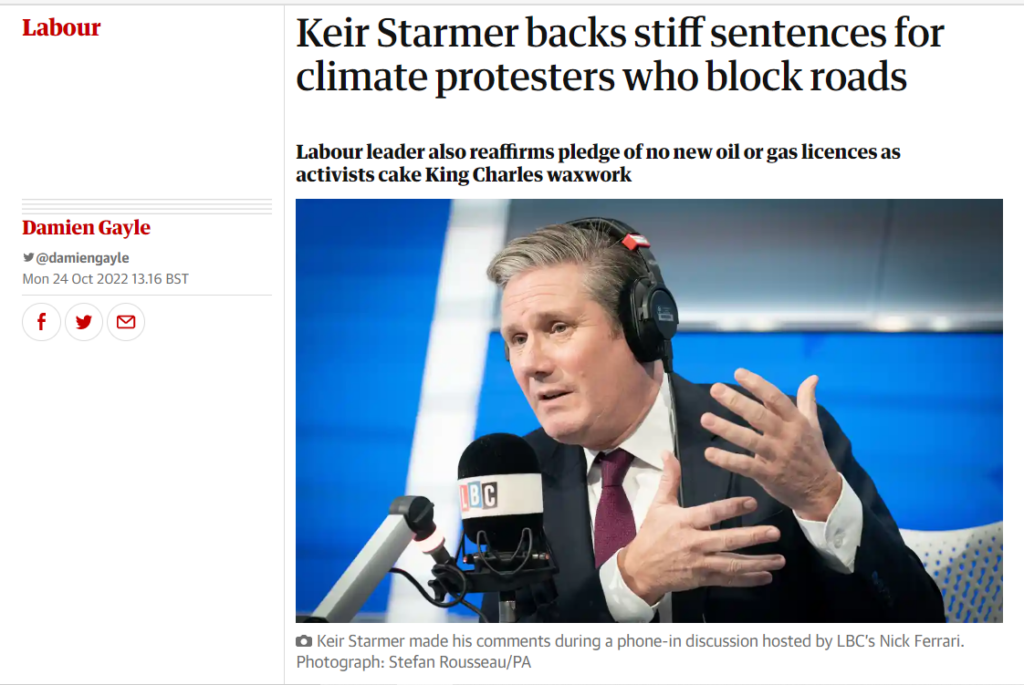 Now Nicola Sturgeon announced, as a cloth pressed to the haemorrhage of exiting party members, that if the Supreme Court ruled against the Scottish Parliament having the power to hold a referendum, then the next general election would be a "plebiscite election" on Independence.
Having, through her specially appointed Unionist Attorney General Dorothy Bain, done everything possible to ensure Scotland loses the case at the UK Supreme Court, the ruse has got Nicola through a party conference attended largely by the payroll vote and bought her four months in which to wriggle her way out of the plebiscite election pledge.
Sturgeon pressed hard for a Westminster election now, before the Supreme Court judgement comes in. That would be perfect for her because it would provide a plausible argument that it is too early for the election to be treated as the promised plebsicite.
What precisely would be achieved for Scottish Independence by a UK General Election now? Nothing. It would however keep SNP MPs' bums on the green benches at Westminster for a further five years. In return, it would lose the chance of a plebiscite election after the Supreme Court judgement.
It is however now clear that we will have to endure two full years of a Sunak government. The state and corporate media will unite in promoting the genuinely far right Sunak as a genial technocrat striving to save the UK economy, as it sails into the headwinds of a disastrous world economic situation utterly portrayed as outwith his control and entirely the fault of Vladimir Putin.
Back in the real world, Sunak's only difference from Truss is one of sequencing – he wants deep spending cuts first and tax cuts for the rich next. She wanted to do it the other way round. With a wave of deep cuts and public spending rises being planned to be well below inflation, we are about to be hit by an austerity shock that will make George Osborne look like Santa Claus.
In that period, having lost the chance to extend their MPs' lucrative employment contracts to 2027 with an early election (not to mention extend those of their MPs' staff and get all the Short money), the SNP will now continue to swivel away from the promised "plebiscite election".
They are already doing that with multiple party figures close to Sturgeon explaining that a plebiscite election is no different to any other election and not actually to be used as a plebiscite. It was just a figure of speech, with no meaning. "Plebiscite" here apparently just means "mandate to hold a plebiscite should Westminster agree to it."
It is notable that there is zero SNP campaigning going on, in the streets or even online, for a referendum on scottish Independence they claim will be held on October 19 2023. If they did anything to mark one year to the referendum – which you would think would be a key campaigning moment – I could not find it.
For a pro-Independence political activist like myself, the question is now whether genuine Independence supporters should oppose the SNP candidates at Westminster elections. To do so under the first past the post system could lose SNP seats at Westminster to the Unionist parties.
The question is primarily one for the new Alba Party, of which I am a member. Alba has, through membership votes at party conferences, fleshed out a policy platform different to that of the SNP.
Alba wants immediate Independence, and it wants an Independent Scotland to be a republic, outside NATO, in EFTA/EEA rather than the EU, and to have its own Scottish currency from the outset. In addition to these there are a raft of more progressive taxation, nationalisation and spending policies, so Alba has defined its positon well to the left of the neoliberal captured SNP.
What Alba does not have is any significant number of voters. This is a major failing for a political party. But then it is only two years old, contains almost all the people actually campaigning for Independence, and is starting to be picked up as a blip in the opinion polls at up to 4% in Scotland.
Electorally that would not elect any Alba MPs but it is ten per cent of the SNP's vote.
There is the question of Alba's two existing MPs, Kenny MacAskill and Neale Hanvey, who under the super vindictive Sturgeon will almost certainly be opposed by the SNP. But leaving that important question to the side, should Alba stand against the SNP in Westminster elections, when this could cost the SNP seats and there appears no realistic chance of Alba winning any?
If the SNP declare an actual plebiscite election, in which a SNP majority will lead to a declaration of Independence, then Alba should not stand against them. It would complicate matters unnecessarily and confuse the electorate. In those circumstances, I would call on all Independence supporters to get behind the SNP, putting aside all differences until after Independence is achieved.
But if the "plebiscite election" tag is purely a ruse to describe a normal election, in which the SNP plan nothing more than to ask Westminster again for permission to hold a referendum (which they know will be refused), then most certainly I shall be arguing that Alba should stand in every single constituency.
If this causes the SNP to lose a handful of seats to Unionist candidates, I shall shed not a tear. Frankly I prefer to argue against open Unionists to the closet Unionists of the SNP, who have betrayed those who voted for them believing they were voting for Independence.
Westminster will never willingly cede Scottish Independence. Never.
The 2014 referendum was only agreed because Independence was at 28% in the opinion polls and Cameron believed a referendum would be easily won. Scotland gave the British establishment the shock of their lives in 2014, and they will not repeat it. Scotland's economic resources are invaluable to the British elite.
If the British Establishment believed they would win a second referendum, they would not sacrifice so much democratic credibility by refusing it.
Scotland therefore needs to take Independence, not wait to be given it. We have seen moments of great vulnerability for the British state – the Brexit vote and the moment of leaving the EU against the wishes of the overwhelming majority of Scots, the Johnson premiership, the disintegration of Westminster ministerial structures this anarchic Tory autumn – massive opportunities for a bold move on Independence all spurned by Sturgeon.
Opportunities spurned in favour of a legal strategy designed to lose.
Those SNP MPs and MSPs who enable Sturgeon are fast coming to the end of the period where they could claim they were duped.
The SNP MPs at Westminster are achieving nothing whatsoever that advances the cause of Independence. They increasingly get immersed further and further into the processes of legislation for the whole UK, failing to differentiate the interests of Scotland, particularly in the areas of defence and foreign policy.
Unless Sturgeon is ousted in short order, and the plan ditched to please MI5 with a handover to the Robertson power couple, re-electing SNP MPs will continue to do nothing other than to ensure the continued swelling of the bank balances and the pension pots of the MPs themselves, funding for their staff and Short money for the SNP's smug office bureaucrats.
Independence has not been advanced an inch by these highly paid British state collaborators of the SNP these last five years. That will not change.
Since 2014 the SNP has managed to achieve Scottish Labour levels of both corruption and of incompetence in administration. I once believed that impossible. There are many causes, including crazed over-centralisation where everybody is terrified to take a decision which may displease the dictator, or even to discuss unapproved options.
The limitations of making appointments on the dual bases of personal loyalty and identity politics quotas have also been exposed. There remains a huge amount of talent in the SNP but it has been marginalised and driven from the centre by a leadership that only sees talent as a threat.
Scottish Labour has for decades marginalised any real socialists in the party. But unlike Sturgeon's continued abuse of state police and prosecution systems systematically to jail or attempt to jail real Independence supporters, at least Scottish Labour did not imprison its internal dissidents.
I have consistently argued that the SNP remains the only realistic vehicle for Independence, it is just a question of changing the driver. But as it continues merrily on the path of Unionism with the passengers apparently too comfortable to care, there comes a time when true Independence supporters simply have to drop the SNP from their calculations as a lost cause.
I believe we are finally there.
So I shall be arguing for Alba to fight the SNP in all constituencies at the next Westminster election, excluding a real plebiscite election. I shall also argue for Alba to fight the SNP everywhere in the next Holyrood election, on both the constituency vote and on the list vote in the d'Hondt system.
This is a hard road. But not an impossible one. There is an extremely close parallel.
The Irish Parliamentary Party of John Redmond was even more dominant in Ireland than Sturgeon's SNP is in Scotland. In 1906 just two of its MPs, like the two Alba MPs we have now, deserted as a result of lack of progress towards Home Rule. One retired at the next election and one stood and was defeated as a Sinn Fein candidate in 1910.
In the 1910 election the Redmondites continued to be utterly dominant electorally, taking 78 Irish MPs to the Unionists 27. Sinn Fein got nil.
But in the course of just 8 years, by the 1918 general election, Sinn Fein had 71 Irish seats to the Redmondites 6. Simply put, people worked out that the once triumphant Redmondites were not serious about Independence, and they switched to a political party that was. The Redmondites changed their name to the National Party, and quickly descended into irrelevance.
Westminster first past the post is a brutal electoral system. It makes change extremely difficult. But when change does come, it enables it to be exaggeratedly swift and dramatic.
The SNP needs to be opposed simply because it is doing nothing about Independence and has no real intention of doing so. Put bluntly, my patience with the grifters, who grow fat on the backs of betrayed supporters of Independence, has snapped completely.
They need to be shaken hard. If that results in a small temporary increase of open unionists in Westminster, that will be a necessary step in opening the eyes of the Scottish people.
————————————————-
Forgive me for pointing out that my ability to provide this coverage is entirely dependent on your kind voluntary subscriptions which keep this blog going. This post is free for anybody to reproduce or republish, including in translation. You are still very welcome to read without subscribing.
Unlike our adversaries including the Integrity Initiative, the 77th Brigade, Bellingcat, the Atlantic Council and hundreds of other warmongering propaganda operations, this blog has no source of state, corporate or institutional finance whatsoever. It runs entirely on voluntary subscriptions from its readers – many of whom do not necessarily agree with the every article, but welcome the alternative voice, insider information and debate.
Subscriptions to keep this blog going are gratefully received.
Choose subscription amount from dropdown box:
Paypal address for one-off donations: [email protected]
Alternatively by bank transfer or standing order:
Account name
MURRAY CJ
Account number 3 2 1 5 0 9 6 2
Sort code 6 0 – 4 0 – 0 5
IBAN GB98NWBK60400532150962
BIC NWBKGB2L
Bank address Natwest, PO Box 414, 38 Strand, London, WC2H 5JB
Bitcoin: bc1q3sdm60rshynxtvfnkhhqjn83vk3e3nyw78cjx9
Ethereum/ERC-20: 0x764a6054783e86C321Cb8208442477d24834861a
Subscriptions are still preferred to donations as I can't run the blog without some certainty of future income, but I understand why some people prefer not to commit to that.