Is this the world's worst photoshop?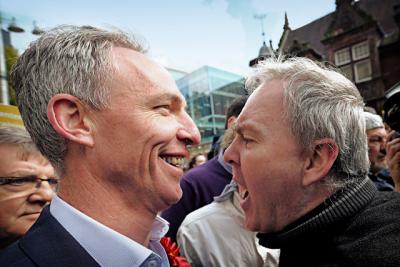 Mr Clerkin appears to have a shrunken head. And the light cannot be shining on Mr Clerkin from top right, and on Murphy from the opposite direction.
The Herald headline is that political leaders are lining up to condemn the six anti-Labour demonstrators for being noisy. Are political leaders also lining up to condemn the total lack of journalistic ethics of the Herald?