The second half of my life has been a continual process of disillusionment with the institutions I used to respect. I suppose it started with the FCO, where I went from being Britain's youngest ambassador to being sacked for opposing the use of intelligence from torture, at the same time having an insider view of the knowing lies about Iraqi WMD being used as a pretext for invasion and resource grab.
I still had some residual respect for the BBC, which respect disappeared during the Scottish independence referendum where BBC propaganda and disregard for the truth were truly shameless. My love of the universities was severely tested during my period as Rector of Dundee University, when I saw how far the corporate model had turned them from academic communities developing people and pursuing knowledge, to relentless churners out of unconsidered graduates and financially profitable research, with nearly all sense of community gone. My respect for charities vanished when I discovered Save the Children was paying its chief executive £370,000 and had become a haven for New Labour politicos on huge salaries, which was why it was so involved in pushing a pro-war narrative in Syria. When Justin Forsyth and Brendan Cox – both massively salaried employees who came into Save the Children from the revolving door of Gordon Brown's office – were outed over sexual predation, that seemed a natural result of "charities" being headed by rich party hacks rather than by simple people trying to do good. As for respect for parliament, well the massive troughing expenses scandal and all those protected paedophiles…
It has become difficult to hang on to respect for any institution, and that is unsettling.
Which brings me to last week's annual awards from Index on Censorship. The winners of the awards – from Cuba, the Democratic Republic of Congo, Honduras and Egypt – all seem worthy enough, and there is even some departure from the neo-con narrative in recognising a human rights problem in Egypt.
But the Chairman of Index on Censorship is, incredibly, Rupert Murdoch lead hack David Aaronovitch, and he presided over the awards, in the very week in which the newspaper for which he writes produced this appalling attack on freedom of expression: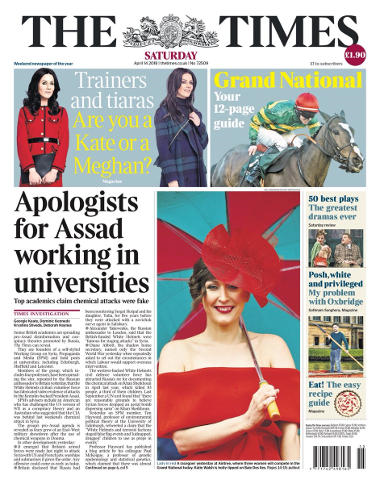 Inside there was a further two page attack on named academics who have the temerity to ask for evidence of government claims over Syria, including distinguished Professors Tim Hayward, Paul McKeigue and Piers Robinson. The Times also attacked named journalists and bloggers and, to top it off, finished with a column alleging collusion between Scottish nationalists and the Russian state.
That the Chairman of "Index on Censorship" is associated with this kind of attack on freedom of speech, freedom of thought and freedom of research is sadly unsurprising. The guest list of the Index ceremony had a distinct right wing tinge including A C Grayling and Sara Khan, as well as a good smattering of the BBC, which was also represented on the judging panel. The irony of the state broadcaster being part of a panel on freedom of expression is plainly lost.
I realised something was very wrong with Index on Censorship when I contacted them over a decade ago, when Jack Straw attempted to ban the publication of my book Murder in Samarkand, after it had passed successfully through the exhaustive FCO clearance process over a time-consuming year. I tried to interest them again when my second book The Catholic Orangemen of Togo was dropped by my publisher following libel threats from mercenary commander Tim Spicer of Aegis/Executive Outcomes/Sandline. On both occasions I was told that then Chief Executive of Index, John Kampfner, did not regard these attempted book bannings as incidents of censorship. Presumably because they weren't somewhere like Cuba or Zimbabwe…
The truly appalling Times attack on academics was part of a coordinated and government-led campaign to delegitimise anybody doubting the official narrative on Salisbury and Syria. The BBC weighed in with this horrible effort: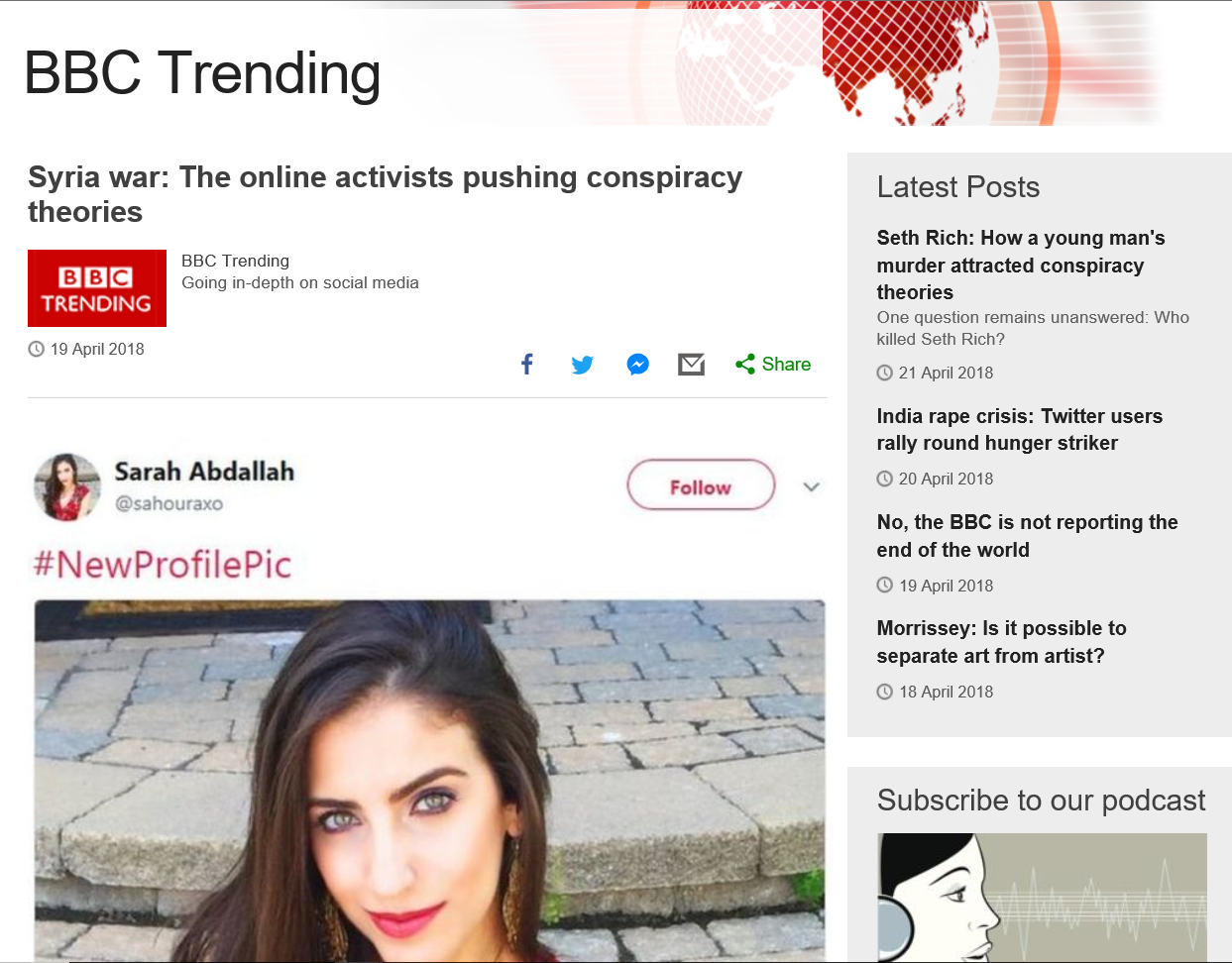 The government then issued a ridiculous press release branding decent people as "Russian bots" just for opposing British policy in Syria. In a piece of McCarthyism so macabre I cannot believe this is really happening, an apparently pleasant and normal man called Ian was grilled live on Murdoch's Sky News, having been named by his own government as a Russian bot.
The Guardian uncritically published the government's accusations in full, and astonishingly seemed proud that it had made no attempt to investigate their veracity but had merely published what the government wished them to publish: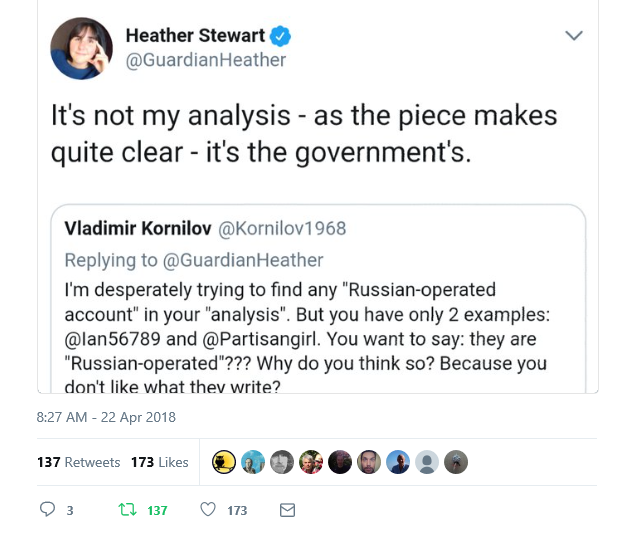 The Guardian naturally was just as reliable as the BBC in driving home the message that anybody who doubted the government's word on Syria was a flat-earth denier of the truth: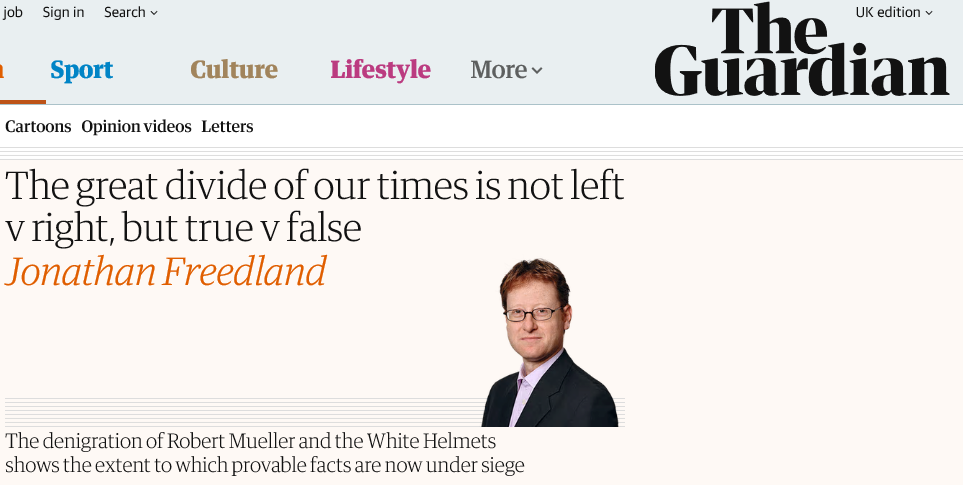 Mr Freedland is of course a perfect representation of an interesting fact. Those who are most active in telling us that we must attack Syria, and that anybody who questions the government's pretexts is insane or evil, are precisely the same individuals who supported the war in Iraq and attacked those who doubted the existence of Iraqi WMD. indeed these people – Jonathan Freedland, David Aaronovitch, Oliver Kamm, Alan Mendoza, Andrew Rawnsley, John Rentoul, Nick Cohen – are the leaders of the tiny, insignificant number of people who still believe that the invasion of Iraq was both justified and beneficial in its result.
Yet these people of proven terrible judgement, they and others of their media class, are the arbiters who are allowed to dictate the terms of what is and what is not an acceptable public utterance on the situation in Syria.
When Jeremy Corbyn became leader of the opposition, one of two things had to happen. Either the Overton window had to shift to allow for the reflection of views held by the leader of the official opposition and his myriad supporters, or the leader of the opposition had to be castigated and humiliated as an unreasonable lunatic. Corbyn's rational scepticism on British involvement in the conflict in Syria is a key moment in this process. Despite the fact Corbyn's scepticism is supported by a wide swathe of diplomatic and military opinion within the UK, it has to be portrayed as fringe, extreme and irrational.
We thus have the extraordinary spectacle of a coordinated government and media onslaught on anybody who doubts their entirely fact free narratives. Those who were demonstrably completely wrong over Iraq are held up as infallible, and given full control of all state and corporate media platforms, where they deride those who were right over Iraq as crackpots and Russian bots.
Meanwhile public trust in the state and corporate media hits new lows, which is the happy part of this story.
————————————————————————
Finally, a change of policy on this blog.
For thirteen years now it has operated with a policy of not accepting donations, except for occasional legal funds. It has now reached a size and cost, not least because of continual attacks, that make income essential. It is also the case that due to change in personal circumstance I am no longer in a position to devote my time to it without income – the need to earn a living caused the blog to go dark for almost five months last year, and the last six weeks this journalism has stopped me doing anything else to pay the rent. So, with a certain amount of pride swallowed, here is your chance to subscribe:
Support This Website
Choose subscription amount from dropdown box: