In view of the current outbreak of compulsory Zionism, I thought that I might make certain my own position is quite clear, as delivered to an audience of 250,000 people a few years ago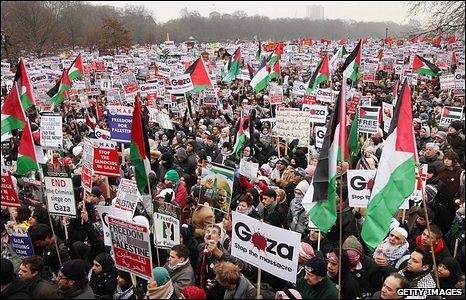 UPDATE The Blairite witch-hunt of Palestinian advocates has of course accelerated since I posted this. I am quite certain that Ken Livingstone is no racist of any kind.
However the subject of any collusion between certain Zionists and Nazis had been a banned topic on this blog for years, because it is a subject of no modern relevance, and is attractive to actual anti-semites who I do not wish to have making comments. If you wish to discuss whether or not Ken Livingstone was factually correct, please do it somewhere else.