Locked In Trailer 2017 from Nadira Murray on Vimeo.
I hope you enjoy this brief trailer. Nadira's debut short film, Locked In, will be having its first screenings shortly. It is a drama which examines the plight of asylum seekers placed in immigration detention. The film is based on true stories, including in part Nadira's own experiences. She also interviewed not only former detainees, but also NGO's, lawyers and policemen to research the story. It is filmed in a Category 2 prison, which astonishingly some of the detention centres are.
I am proud of the film. Nadira has always supported my work, including on individual cases of asylum seekers. I have given evidence before immigration tribunals in many of these, and one in particular is the major inspiration of this work. My reaction to these cases is more legal and political, whereas Nadira's is more personal and emotional, which is why the screenplay she has written is so powerful.
The film will be screened during an event in London for Help Refugees on 18 June at 6pm. This is organised by Musicians Against Racism and Apathy and sounds quite fun. Nadira will be among the speakers at the event, which also features Roxanne Tataei and Nithin Sawhney, who contributed their musical talents to Locked In, plus many others.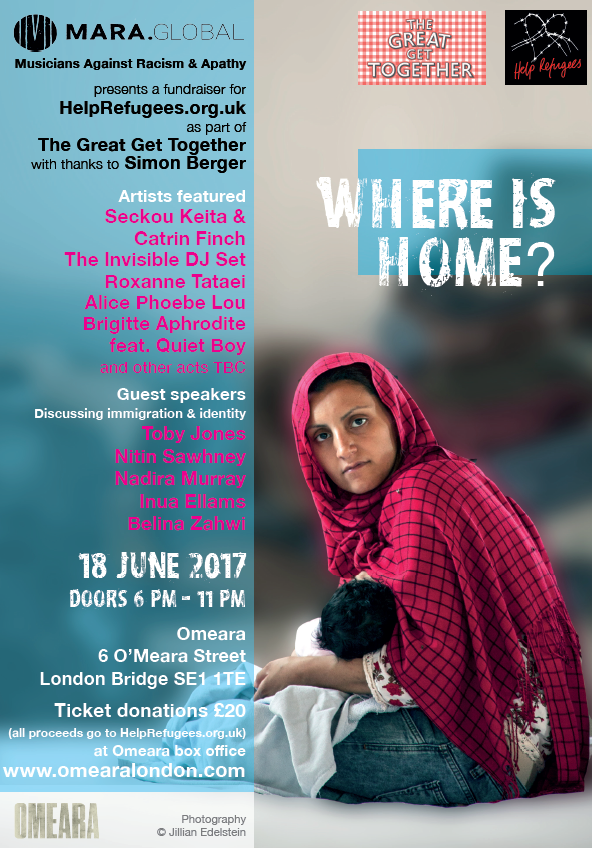 If you can't make that, Locked In will also be screened at the Euro Shorts Film Festival on 15 June at 6pm at the Genesis Cinema, 93 Mile End Road, London.
You can follow here on Facebook