1) From 2010 to 2017 Corporation Tax in the UK reduced drastically from 28% to 19%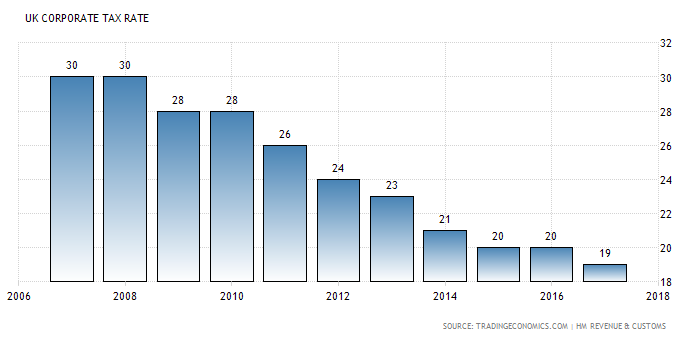 The UK now has notably lower corporate tax rates than most other large developed countries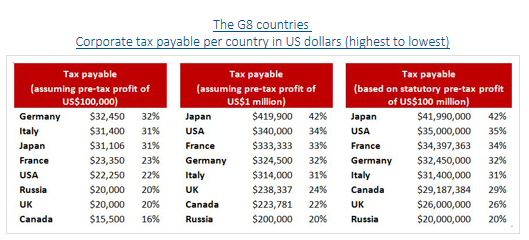 On top of which HMRC has a particularly accommodating attitude to corporate tax avoidance.
2) But the corporations have not put any of the cash from this massive tax cut into investment


3) Rather all of the corporation tax giveaway has gone straight into the pockets of the rich, through massive executive pay increases and shareholder dividend increases.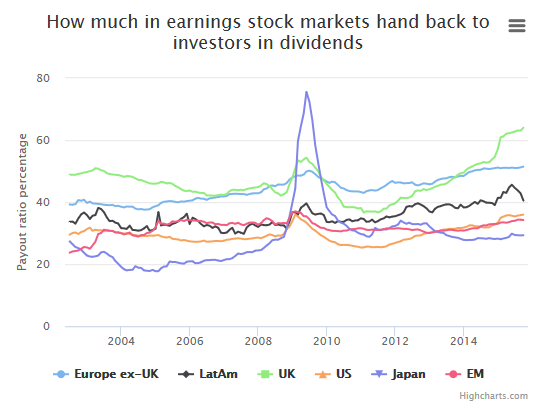 I am sorry I could not find a more up to date version than 2015 of that chart, but it has got no better, and it illustrates well how since 2010 the corporation tax rate cuts in the UK – the green line – have resulted in a ludicrous explosion of dividends to earnings compared to international norms.
So the Tory corporation cuts have done nothing to help the wider economy at all, but simply lined the personal pockets of the already rich. It has almost no effect in stimulating the wider economy, and to reverse the cuts in corporation tax to pay for public sector investment is both prudent and likely to be effective in boosting economic growth.