An interesting facet of Theresa May's "hostile environment" policy, aka institutionalised racism, is that Yulia Skripal will have to pay for her NHS emergency treatment because she was admitted to hospital. When the government announced its clampdown on use of the NHS by foreigners, including migrants and overseas students, it ended the provision of free emergency treatment for non-citizens in the UK, at the point of hospital admission – which in a real emergency is often required.
I could see the argument for charging "aliens" for attending A & E with a broken thumb, but not charging them for a massive heart attack. But the Tories do it the other way round. It is worth noting that in Scotland the Scottish government, which controls the Scottish NHS, has not implemented this Tory policy.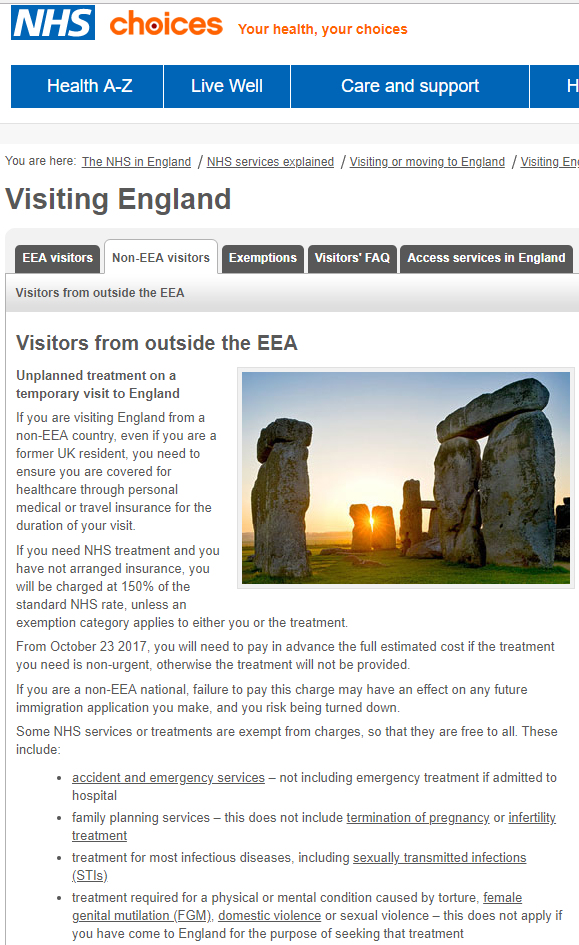 This policy was instituted in April 2015 directly as a considered part of the "hostile environment" for migrants. Reciprocal public healthcare agreeements with Russia and 16 other countries were cancelled unilaterally by the Tory government in 2016.
Of course, I do not doubt Yulia Skripal – whose whereabouts and freedom of action are unknown and who patently did not write the police statements issued in her name – will not be charged for her treatment, unlike others admitted in life-threatening situations. But think for a moment of the dreadful cases of heartache to other individuals and families that must have been caused by this cruel policy, all in the name of "discouraging" migrants. As with the case of the Windrush generation, I do not doubt there are scores of unheard stories of the effects of Tory callousness waiting to come to light. I am glad the Skripal case gave me the chance to highlight the issue.
Meanwhile in Salisbury we are going to have a great propaganda theatre of destruction, as places which people were allowed to frequent for weeks after the attack are demolished, to eradicate a strange liquid that is ten times more deadly than VX but at the same time ineffective, and is liquid but cannot be diluted, except its dilution was why it did not kill anybody, and which cannot be washed away, except if you got it on your clothes you are perfectly safe if you wash them, and which made hundreds of people sick except there were only three of them.
All of those contradictory statements are from the official government narrative on Salisbury as delivered over the last couple of months through the state and corporate media. It is beyond me how they expect anyone to believe their utterly incoherent nonsense.
————————————————————————
Finally, a change of policy on this blog.
For thirteen years now it has operated with a policy of not accepting donations, except for occasional legal funds. It has now reached a size and cost, not least because of continual attacks, that make income essential. It is also the case that due to change in personal circumstance I am no longer in a position to devote my time to it without income – the need to earn a living caused the blog to go dark for almost five months last year, and the last six weeks this journalism has stopped me doing anything else to pay the rent. So, with a certain amount of pride swallowed, here is your chance to subscribe:
Support This Website
Choose subscription amount from dropdown box: