Bellingcat's attempts to gild the Chepiga lily are now becoming ludicrous. The photo they published today is a very obvious fake.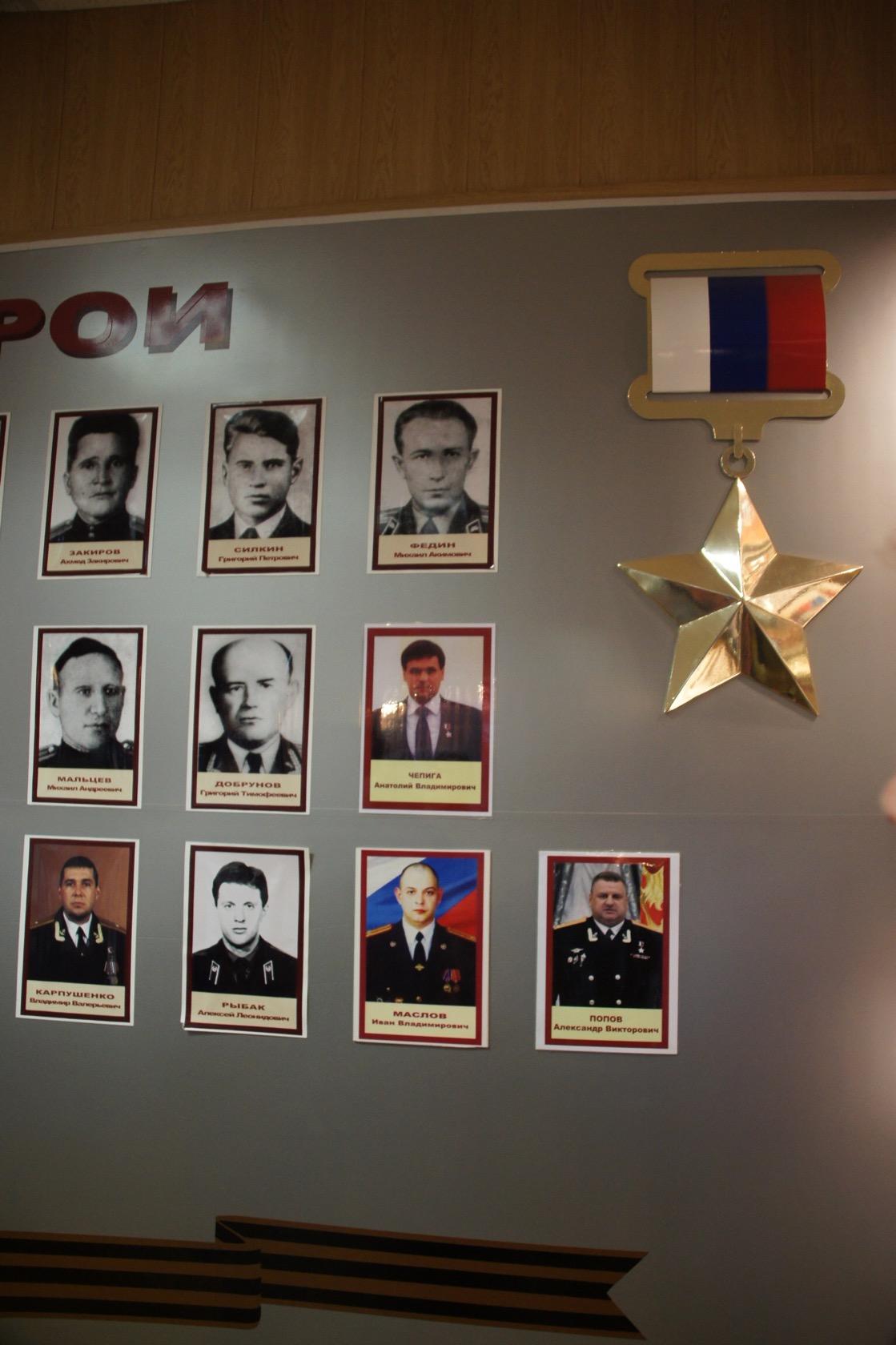 Many people have noticed that the photo of Chepiga on this wall appears to be hanging in completely different lighting conditions from the others. That is indeed a good point.
But there is a more important point here, and that is to do with sequencing. Except for Chepiga and Popov, who according to Belligncat also became a Hero of Russia in 2014, all of the people here are indeed openly and officially listed Heroes of Russia or, in the majority of cases, Heroes of the Soviet Union.
What is more, they are, as you would expect on a military honours wall, ranked in date order. ONLY CHEPIGA IS OUT OF DATE ORDER. The order runs top row let to right, then second row left to right, then bottom row left to right.
The bit of the bottom row we can see runs:
Karpushenko (2000), Ribak (2005), Maclov (2012), Popov (2014).
So why is Chepiga in a row of much earlier Heroes of the Soviet Union? Next in sequence in fact to Grigory Dobrunov who got his award in 1956!!!! The pictures are definitely otherwise all in date order.
The glaringly obvious answer – in line with the reflections anomaly – is that Chepiga's "picture" has been photoshopped onto this wall. The military do not suddenly insert photos out of order and at random on an honours board. Bellingcat, however, have a track record of image manipulation.
None of which proves or disproves the Boshirov identification. It is however an important reminder to take Bellingcat as a source with a pinch of salt.