Keir Starmer's determination to use his refusal to alleviate child poverty as the issue with which to demonstrate his macho Thatcherite credentials, has provided one of those moments when blurred perceptions crystallise.
A Labour government in the UK under Starmer will bring no significant changes in economic or foreign policy and will make no difference whatsoever to the lives of working class people.
If dividends were taxed at the same rate as wages, that alone would bring in very many times the cost of lifting the two-child benefit cap. But that would hurt the owners of capital and be redistributive, so it is firmly off Starmer's agenda.
Starmer, Reeves and Streeting have no intention of attempting to bridge society's stunning and ever-growing wealth gap.
Rather they seek to emphasise "wealth creation" and return to trickledown theory. Alongside "wealth creation" they talk of "reform", by which they mean more deregulation and more private, for profit provision of public services.
The Labour Party has not only abandoned all thought of securing a capital interest for the worker in the enterprise where they work. The Labour Party has also abandoned the ideas both of state intervention in the unequal dynamic between worker and employer, and of facilitating and supporting self-organisation of Labour.
Tory anti-union legislation is to remain, and who can forget Starmer banning Labour MPs from official union picket lines?
The Labour Party in power is also not going to repeal the hostile environment for immigrants legislation, or the Tory attacks on civil liberties and the right to protest.
What precisely therefore is the purpose of the Labour Party? An extension to which question is, what then is the purpose of the next UK general election?
To register disgust at the rule of the Tories by voting in an alternative set of Tories?
There has been an undercurrent of concern about the sprint to the right under Starmer, but somehow the two-child benefit cap has crystallised it in the public mind. The fact that there is no real choice on offer to the electorate has even broken into the mainstream media narrative (the embedded video, not the tweet, though I agree with that too).
The Labour Right are the most disgusting, duplicitous cvnts in British politics pic.twitter.com/bfJSLTphgg

— ian westell ?️‍??️‍⚧️? (@ianwestell) July 17, 2023
It is not just a Westminster thing. Famously, the SNP have won eight successive electoral mandates on Scottish Independence while their elected representatives have done absolutely zero about it. They have not even really pretended they intend to do anything about it.
Western democracy appears to have failed in the sense that elections can achieve nothing that makes any difference to the lives of ordinary people. They only make a difference to lives of members of the political class, who jump on or off the gravy train according to the result.
This is not an accident. Those who have threatened the neoliberal order have been destroyed by lies like Corbyn – lies which the billionaire- and state-controlled media were delighted to amplify – or cheated out of election like Bernie Sanders.
In the United States, the current lawfare attempts to remove Donald Trump as a Presidential candidate are an extraordinary denial of democracy. Trump is accused of paying off sexual partners and of retaining classified documents.
Bill Clinton paid off sexual partners in a much more egregious fashion and Hillary's data-handling arrangements were much worse, with zero legal consequences for either, but that does not seem in the least to concern the "liberal" Establishment.
The role of the US security services in the suppression of the Hunter Biden laptop story during the last Presidential election should have been a giant wake-up call. But liberals were more interested in stopping Trump than in preventing the security state from manipulating the result of elections.
There is an "end justifies the means" approach by supposedly liberal thinkers that supports any action against Trump, as it supports the banking ostracism of Farage, because their views are not entirely those of the neoliberal Establishment.
Neither Trump nor Farage are close to my own views, though I differ from them in different ways from, but no more than I differ from, Starmer and Biden. But what is happening to both of them should be put together with what happened to Corbyn and with the gutting of Labour by Starmer, and even (God help us) with what happened to Truss, as part of the same process of ensuring the political agenda does not offer any real choice.
It has become banal to note that concentration of media ownership between state and billionaires, and social media gatekeeping by billionaires' corporations in cahoots with state security services, has contributed to the limitation of accepted "respectable" viewpoints.
I am less and less confident I see any solution.
In looking to start this chain of thought, I was thinking of saying that I no longer believe in the Western model of democracy, but can find no acceptable alternative. On writing I find that I do in fact believe in the western model of democracy, but that model no longer exists.
What we had from roughly 1920 to 1990, when voting really could make a difference, is not what we have now.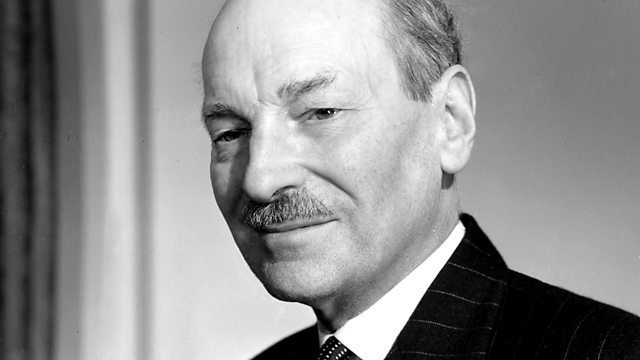 Voting for Clement Attlee made a difference. The Establishment won't make that mistake again.
The concentration of media ownership is only one facet of the concentration of wealth and political power which appears irreversible by democratic means, in that we will never be given the opportunity to vote for anyone in official politics who opposes it, or to hear the arguments against it on any media platform with an equal access to the market for ideas.
We live in a post-democratic society. That is difficult to accept, but it is true.
————————————————
Forgive me for pointing out that my ability to provide this coverage is entirely dependent on your kind voluntary subscriptions which keep this blog going. This post is free for anybody to reproduce or republish, including in translation. You are still very welcome to read without subscribing.
Unlike our adversaries including the Integrity Initiative, the 77th Brigade, Bellingcat, the Atlantic Council and hundreds of other warmongering propaganda operations, this blog has no source of state, corporate or institutional finance whatsoever. It runs entirely on voluntary subscriptions from its readers – many of whom do not necessarily agree with the every article, but welcome the alternative voice, insider information and debate.
Subscriptions to keep this blog going are gratefully received.
Choose subscription amount from dropdown box:
Paypal address for one-off donations: [email protected]
Alternatively by bank transfer or standing order:
Account name
MURRAY CJ
Account number 3 2 1 5 0 9 6 2
Sort code 6 0 – 4 0 – 0 5
IBAN GB98NWBK60400532150962
BIC NWBKGB2L
Bank address Natwest, PO Box 414, 38 Strand, London, WC2H 5JB
Bitcoin: bc1q3sdm60rshynxtvfnkhhqjn83vk3e3nyw78cjx9
Ethereum/ERC-20: 0x764a6054783e86C321Cb8208442477d24834861a
Subscriptions are still preferred to donations as I can't run the blog without some certainty of future income, but I understand why some people prefer not to commit to that.