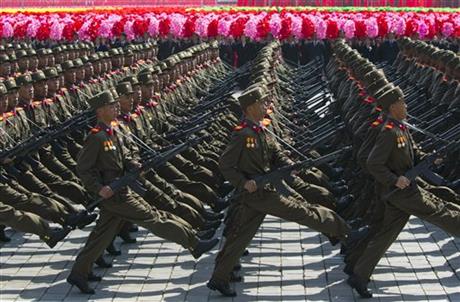 The unionists were worried that the 700th anniversary of the Battle of Bannockburn might remind Scots of their national history.  So they brilliantly have co-opted the MOD to counter any possible effect on popular perception, by holding British Armed Forces Day in the same location on the same date as the celebrations of Bannockburn (28-9 June 2014).
Armed Forces Day is held every year at Edinburgh.  It has never been held on the site outside Stirling before.  Suddenly to move it there, on the same day as a long-planned event already attracting tens of thousands of people, can hardly be a coincidence.  I just watched a live broadcast of a session of a committee of  the Scottish Parliament where officials of Stirling Council refused to answer questions as to who took the decision to hold the same events on the same day.  They did so on the grounds there will be an independent audit of this ludicrous decision.  Evidence given to the committee said that the late addition of the MOD event had caused ticket numbers for the Bannockburn event to be cut by over half.
STIRLING COUNCIL IS RUN BY A NEW LABOUR AND CONSERVATIVE COALITION of unionists aimed to keep the largest party – the SNP – out of power. A more interesting question is the decision making process in the MOD that led to this gross abuse of the army for political propaganda purposes.
This demeaning of the commemoration of Bannockburn is yet another Bitter Together initiative that will backfire spectacularly.  Nobody in Scotland was going to base their vote on a battle that happened seven hundred years ago.  But the banding together of Labour and Tories to attempt to downplay the sacrifice and cause, to offer a gross and deliberate insult to the memory of those who fought and died for their country, is going to upset an awful lot of people.