I am genuinely stunned that, following the competitive racism-fest that was the Tory Party conference, the Tories have gone up in the opinion polls.
I quite admit my judgement was completely wrong. I was feeling happily that the Tories had finally overreached themselves, and the implications of employers drawing up lists of foreign employees, or primary schools writing to parents demanding birth certificates, would be met with popular revulsion from the inherently decent British people.
Well, I was wrong. Racism pays, at least in England. After their Conference the Tories are up to 43%. The Tories and UKIP combined are up to 54%. I am afraid it is intellectually dishonest to avoid the grim truth. At present, you cannot be too racist for popular English taste. The underlying theme of the Labour Party conference was Blairite calls for Labour to join in the mood of xenophobia. Of the existence of that mood there can now be no doubt.
That Scotland has an entirely different political culture to England is now undeniable. I think the map of the EU vote by voting district is crystal clear.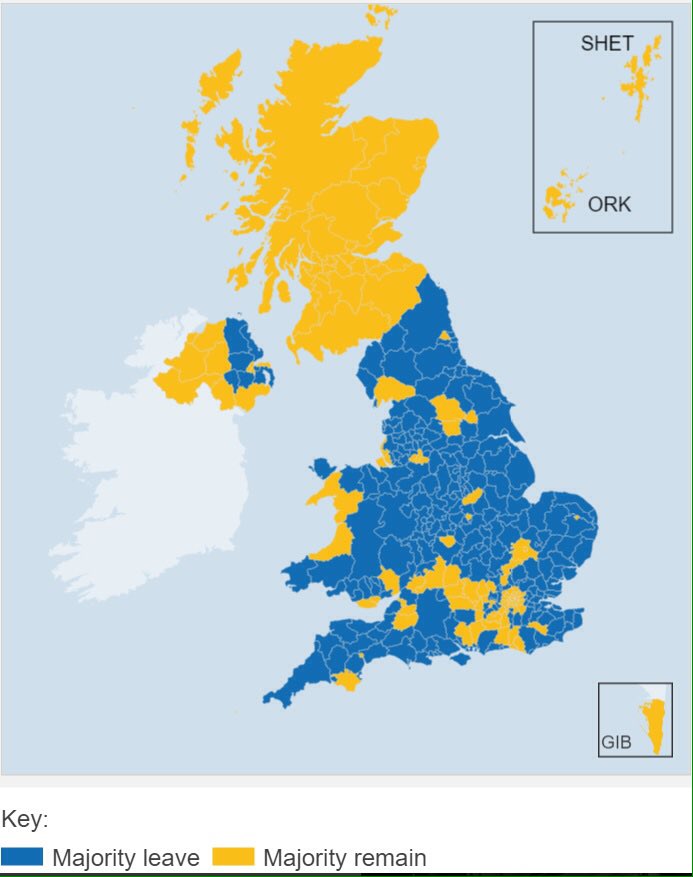 The problem is, "Devolution" does not protect Scotland from implementation of this tide of xenophobia. As immigration is a reserved matter, the refusal of visas to attend non-Russell Group universities will impact harshly on some Scottish universities, even though University policy is theoretically with Holyrood. Similarly Holyrood cannot stop Scottish employers being ordered to draw up lists of foreigners by the Home Office, nor Scottish primary schools carrying out new immigrant checks ordered by Amber Rudd.
Theresa May has already sought to rub Scottish subservience in our faces by making plain Scotland will have no place in Brexit negotiations and Holyrood no veto on any outcome. Now we see the true limitations of our defences against Tory rule.
In the Independence referendum campaign Gordon Brown vowed that, if Scotland voted No to Independence, it would within two years be "as close to a federal state as you can be". Instead it is as close to a fascist state as you can be.
There is a huge gulf between what is happening in the UK and what a great many No voters in the Indyref, particularly Labour No voters, believed would happen. The political circumstances are now entirely different to those prevailing or promised in 2014.
It is therefore very legitimate, indeed necessary, now to call a second Independence referendum to sort out the mutually conflicting votes of Scots in the Independence and EU referenda. Scots voted, democratically, to be both in the Union and in the EU. But they cannot be in both. It is vital, now, to discover which they want as a matter of democratic legitimacy.
The SNP really must stop havering. Now is the time for Indyref2. we must break free from the toxic culture of jingoism that has swept much of the UK. It is both a political and a moral imperative.