We are experiencing a Denial of Service Attack on a massive scale. Our extremely experienced tech team – who are serious professionals who come from major IT players – have never defended an attack this big on which someone is spending real resources. The attack is not over, but our various levels of defence and diversion are currently holding.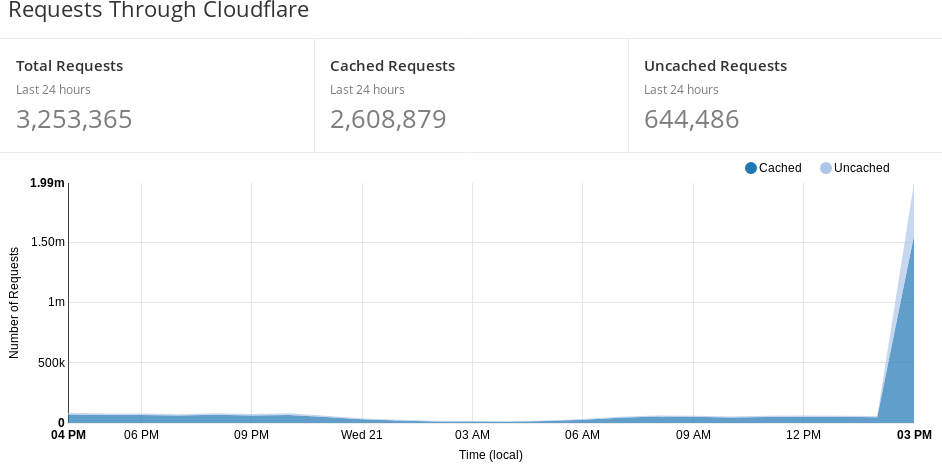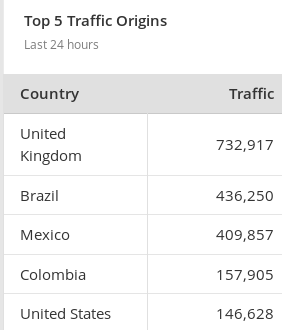 The attack works simply by getting many tens of thousands of bots from around the world to interrogate the site with queries into its search facility, thus crashing it. It is a type of attack we come under routinely, but never on anything like this kind of scale. This is a proper effort to get the blog off air.
EDIT: Attack ongoing – latest figures.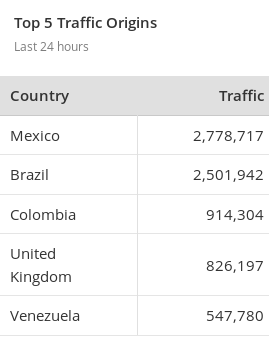 Further Update: Still going but slowing a bit now.