That request had limited success – many thanks to those who tried. But it did lead my sister Celia to dig out this old photo of us, I think Hogmanay at home in South Queensferry in 1978, and I like it so much I thought I would publish it.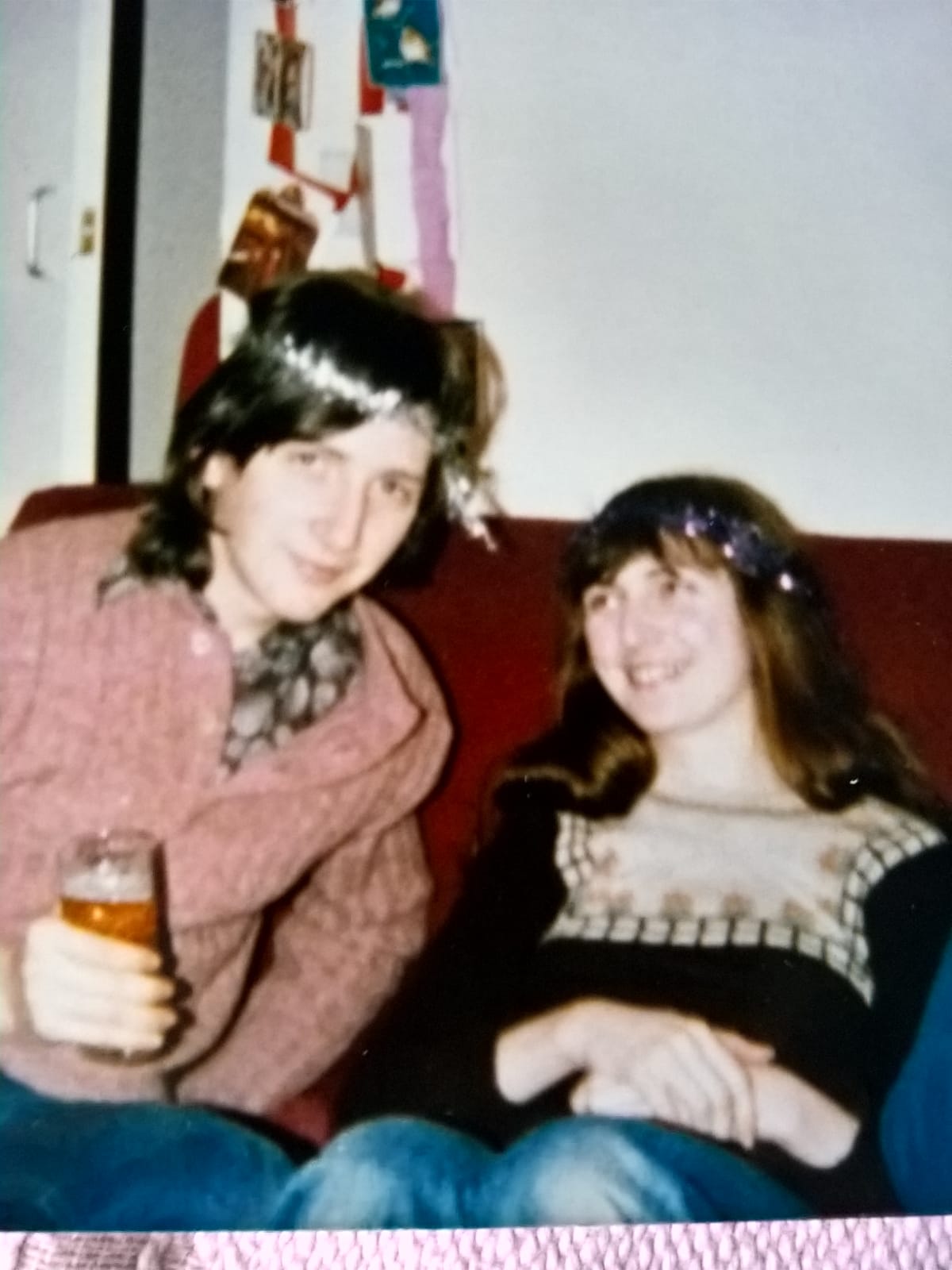 This is a rather strange admin notice. Does anybody have any photos of me when I was a pillar of the Establishment, looking like a pillar of the Establishment? I need some urgently for a TV programme, and I really don't keep such things – in fact I have very few photos of myself at all.
The problem is we talk in the programme about my role as Ambassador, and previous roles as Deputy High Commissioner to Ghana, Head of the UK Delegation to the Sierra Leone peace talks, Alternate Head of the UK Delegation to the UN Preparatory Commission on the Law of the Sea, etc etc etc and about my work in organising two state visits, and I simply don't have anything to illustrate any of this. I know there are readers of the blog who knew me in those days, and am hoping someone can dig something up. My friends and family have plenty of photos of me wearing Christmas hats and being silly, but nothing where I am trying to look important.
The programme makers rightly judge I think that without photographic proof people will find it hard to believe this crumpled old figure ever did any of those things.
The contact button top right of the blog reaches me with an email.
UPDATE
Quite a number of people have very kindly sent me the result of internet searches. These are 99% photos taken after I left the FCO. Remember, when I was removed as Ambassador to Uzbekistan Facebook was three months old. For all except the end of my career photos were not electronic and not stored on the internet. Furthermore the need is not just for old photos of me, but photos in context of my career. I have of course been searching diligently myself but not so far found much of any use. I was rather more hoping that the appeal would be read by someone who took a photo personally that they can scan and send me.