When asked to do a three week speaking tour of Germany in conjunction with the Ithaka movie, I was delighted to finally get an Interrail pass after 50 years of unrequited longing. Hoary old followers of this blog will recall I love trains and used to write about them from time to time.
So it was my intention to do a bit of old fashioned, internet diary blogging to recount the virtues of the Interrail card and how much better European railways are than British. The best laid plans of mice and men oft gang agley.
Let me say now, if you find travel blogs and trains boring this will annoy you in parts. You are not obliged to read further. I warn you that I get very annoyed by people telling me what in their view I ought to be blogging about and not blogging about. Start your own blog and choose your own content.
Having bought my senior Interrail card – the 15 days over two months Global Pass – I was astonished at the value. 591 Euros, first class, and including the trip down and back to London from Edinburgh and the Eurostar. With unlimited travel around Europe on 15 days in the middle.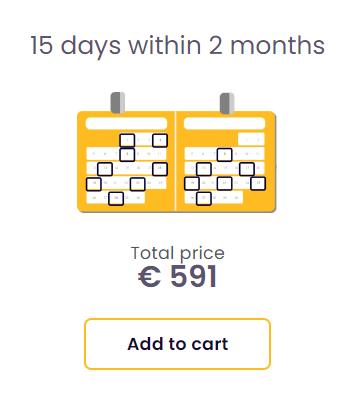 So I used my first journey on 22 November from Edinburgh to London. The conductor scanned my pass ticket on my phone, and made no comment at all, leaving me comfortably ensconced in first class and eating food from the ever worsening LNER menu (although the wine was good).
The system for using an intermittent days pass like this one is different from using a continuous days pass. There you have just one ticket to show. With the intermittent days pass I had to download against the specific journey and activate on the day I used them 15 effectively separate tickets.
I just had time to check in to my hotel and dash to Stefania Maurizi's talk at SOAS for her steamroller of a book on the Assange case, called Secret Power.
There was a sparkling panel, including Ewen MacAskill, John McDonnell and Estelle Dehon, so I was rather flattered to be asked to speak too and take questions. The speakers rightly highlighted Stefania's dogged pursuit of Freedom of Information Act requests as a useful journalistic tool.
Two particular threads are worth serious consideration. The first is that it was Stefania who discovered that the Crown Prosecution Service had been insisting to the Swedish prosecution service that the allegations against Julian must be continued, when the Swedes had wished to drop them for lack of evidence.
She also found that the Crown Prosecution Service had deleted almost all the relevant emails – allegedly because the staff member working on the case had retired.
The CPS had claimed that when anyone retired their records were deleted, even on continuing cases. That is utterly false – government archives are not personal to the individual and case files do not belong to one person.
As a lie it is particularly desperate. It is of course the case that once Julian was actually in custody, the Swedish allegations, which never had any real foundation, simply disappeared.
Three things are being hidden – how far the CPS knew the Swedish allegations were dead meat; how far there was discussion with the Swedes on coordination with the United States over the planned extradition to the USA for which the Swedish fake extradition was a placeholder; and the involvement of the Head of the Crown Prosecution Service, Keir Starmer.
There is no doubt at all that Starmer would have been involved in decision making on his Department's highest profile case. All the records of emails and critically of internal meetings have been conveniently deleted.
This deletion has happened while Starmer has been an ostensibly an "opposition" MP, embarked on his career of being promoted as the Establishment's safe "alternative" neoliberal to the Tories.  The deletion of these records to protect an "opposition" leader tells you an enormous amount about how the British state really functions.
Watching John McDonnell try to skate round the question of Keir Starmer's involvement was quite amusing, but in general John spoke well. As did Ewen MacAskill of the Guardian. He credited Stefania with freely sharing with other journalists the results of her research, which had resulted in two excellent Guardian articles. Ewen ran into some audience reaction when he denied the Guardian had become too close to the security services and claimed Luke Harding as a personal friend.
The second strand of information requests that Stefania had pursued were for the records the Metropolitan Police held on Wikileaks journalists including Kristinn Hrafnsonn and Joseph Farrell. She never obtained any documents, but the key point is that initially the reason the Metropolitan Police gave for not producing the documents was the FOIA exemption for "terrorism".
Which tells you a lot about how the state views real independent journalism.
thank you @SOASICOP for the truly excellent debate on the Julian #Assange and #WikiLeaks case and my newly released book #SecretPower with @ewenmacaskill, @estelledehon,@johnmcdonnellMP and @CraigMurrayOrg! So many questions!https://t.co/H0GhmvrJFk

— Stefania Maurizi (@SMaurizi) November 23, 2022
The next morning I was up at the Supreme Court for the judgment on the Scottish Independence referendum, on which I blogged immediately. I promised you a more detailed critique, which will follow when I get the chance. I spent the evening going through a lot of personal admin. I was then ready to launch on my European adventure – and the problems began.
To be fair, they began three days earlier when I tried to book the Eurostar.
I discovered that Eurostar only allow a limited number of passes to Interrail ticket holders on each train – and there were no places available at all on the 24 November. I needed to get on the 08:16 to be able to get to Berlin in time for my talk, but not only was this impossible to book on Eurostar, no train on 24 November was possible. Nor was there any availability on 23 November straight after the Supreme Court judgment.
So you need to book more than four days ahead, even at this lowest of low seasons. If you do get the Eurostar pass, there is a 45 euro surcharge on top of your Interrail pass (each way). You can get an actual Eurostar ticket for almost the same price if you book well ahead.
The ever excellent Your Man in Seat 61 blog explains here how the system works. Interrail passes count as in the third pricing "Bucket" for ticket availability, with prices going up as each "bucket" sells out. I can only say that the higher priced "buckets" must be enormous, because there were vast swathes of empty seats, but no Interrail passes for sale.
At this stage I also discovered that I could not have used my Interrail pass anyway, even if there had been places available and I paid the supplement.
The Interrail card allows you one journey domestically to your port of exit from your home country and then from the UK on the Eurostar (and same on return). So I can travel from Edinburgh to London and then by Eurostar from London (if available). But it turns out this all has to be on the same day. You cannot overnight in London and then use the Eurostar.
The one journey to port of exit is explained in the Interrail blurb, but I had not seen the regulation that this has to be the same day you leave the country. Perhaps it is supposed to be obvious, but I only learnt it from Eurostar after I had booked the first Interrail ticket from Edinburgh.
So I had to buy a whole Eurostar ticket. My itinerary for 24 November was Eurostar from St Pancras 08:16, Thalys 9423 from Bruxelles Midi to Cologne 11:25, and ICE 951 from Köln to Berlin 13:42, arriving Berlin 18:10. My friend Graham told me that this would not be possible unless I went Business Premiere on Eurostar. I could not quite understand why, but complied, at a cost of £280.
The next morning I was at St Pancras in good time to check in, but had not allowed for one Brexit "benefit" – enhanced passport checks and passport stamping. Most passengers were being waved away from the electronic gates to join a long snaking queue in front of a very unfriendly French passport officer, who was either working with the world's slowest loading computer, or pretending to.
Security checks had been a breeze, with Eurostar not enforcing any stupid security theatre over laptops being in bags or your toothpaste in a ziploc. I am delighted to say that the government is proposing finally to end the War on Toothpaste nonsense at airports in a year or two.
I recall that I once got over-enthusiastic with pouring whisky over our Christmas pudding to light it, after several glasses too many of Chateauneuf du Pape with my turkey. The drenched pudding sat there on its elegant Minton plate in a veritable puddle of spirit, and it fired with enthusiastic blue flames. In fact it was so enthusiastic I lost some eyebrow, and it was a rather hurried procession to the dining room.
Once put down, the children cheered. A few seconds later the place mat underneath it started to singe, and then that beautiful and expensive Minton plate cracked rather explosively.
Now after they have checked your toothpaste and taken away your water at airport security, you can waltz into duty free and buy several such bottles of spirits. Soak the airplane seat and carpet and set light, you will pretty quickly bring the plane down.
But at least your toothpaste was in a separate plastic bag.
By the time I finally got through passport control, they had been flashing last call for the 08:16 for a long time. I should explain I can hardly carry my luggage. The three week itinerary of constant traveling has no obvious opportunities for laundry, so I am traveling with 20 shirts, 20 pairs of underpants and 20 socks, as well as jumpers, trousers etc and a lot of books. I had a rucksack on my back, a heavy suitcase and a bulging laptop bag.
I had to make a lung searing run to get on the train before the doors closed. I was genuinely amazed I could still do that.
Niels Ladefoged is traveling and speaking with me. Niels was the brilliant cinematographer on Ithaka and had me wired up for sound literally for hundreds of hours during the shooting of that film. He shot huge amounts of footage of me, including in my home, none at all of which was used.
Niels is still permanently filming everybody in Wikileaks as they go about their business and campaigning; I have no doubt he will be filming me as we travel round Europe. I have no idea why. I don't like to ask him in case there isn't actually a reason, and he is just living life under the comforting delusion he is shooting another film.
Niels had booked Standard Premier class on Eurostar, unable to believe I was so extravagant as to book Business Premiere. This meant he was in coach 1 and I was in coach 16. We both made efforts during the journey to walk the 15 coaches inbetween, but both gave up fairly easily.
I got the world's tiniest cooked breakfast. It was squeezed into a little plate the size of the average mobile phone. All the normal things were there – sausage, bacon, omelette, mushroom etc; only in bonzai. It was very pleasant. Six of them would have been breakfast. Still worse, it was served with mango and banana juice. Bloody middle classes. Suddenly the charm of traveling was diminished.
So I wandered into the kitchen and asked if they were not serving champagne at breakfast. They looked at me as though I had just asked for crack cocaine, as opposed to something which was literally on the menu. But they directed me back to my seat and, two minutes later, a very substantial glass of champagne arrived.
The attendant said that as they had needed to open a bottle, I had better drink all of it. I certainly did my very best. I sent photos of each glass down to Niels. It's my way of sharing.
That may be why I did not really notice we were running a few minutes late – and with a short connection in Brussels which we had to make to be in Berlin on time. When the Eurostar empties, a huge scrum develops around the single escalator and two lifts at the exit. It takes quite some time to funnel through.
I was again back in that gut busting run with the rucksack, laptop bag and suitcase, down to the below ground level interchange, charging along to platform 8 and rushing up the ramp to the Cologne train. I just made it literally as the door was closing, and threw myself onto the first carriage I came to, ignoring the protests of the chap checking tickets.
Unfortunately Niels did not make it. Being in coach 16 I had arrived right at the exit gate and got out before the crowd developed. Having to walk 13 carriages further, Niels got stuck behind the impenetrable crowd.
So I was now on a Thalys train. This had been my next disappointment with Interrail. Thalys trains also require you to buy a supplementary pass, which had cost 27 euros, which I suspect is not too different from a Brussels to Cologne fare anyway. Certainly the guard only wanted to see my Thalys pass and did not care about the interrail ticket.
What is more annoying is that Thalys trains will only allow you to buy a second class supplementary pass, even if you have a first class Interrail pass. So I was trying to squeeze my mass of luggage into a totally stowed out carriage.
I remember first being on a Thalys train decades ago and thinking it the epitome of French travel chic, with Virgin Atlantic evoked in the high broad backed velvet seating and red lights. It has not aged well. All that red velveteen seems very tawdry, like something taken out of a Turkish brothel – Bransonesque, in fact. The airline style seating is too closely jammed, the broad seat backs block the light. A peculiar air of Stygian damp pervades the train.
Fortunately this did not last too long. Getting down at Cologne – and by now I was struggling just to lift the suitcase – I was delighted to see that the Berlin train ICE 951 would arrive the other side of the same platform, in 25 minutes. Not having the strength to move the luggage further, I decided to stay there and wait. An elderly French couple who I had noticed since St Pancras were also waiting on the same platform.
Hundreds of people had got off the train from Brussels and I had felt surprise not more of them were going on to Berlin. With about three minutes to go, it was plain something was wrong. There were only about 6 people waiting for the express to Berlin. But it was plainly advertised both on the main board and platform board.
Then, with two minutes to go, an announcement came in German and English saying the train was cancelled due to a line closure. Neither the departures board nor the platform board showed it cancelled; they never did, the entry just disappearing after departure time in the normal way.
Niels was still stuck in Brussels. The next train to Cologne from Brussels had also been cancelled because the toilets had failed. So he was in Brussels, I was in Cologne, but had no means of getting to Berlin to give my talk. I phoned Adrian at our Cyberterrorism HQ. He found a flight from Cologne Bonn airport to Berlin that would get me there on time.
I raced to the taxi rank, running with my back bowed horizontally under the luggage. An inexplicable 60 Euro taxi fare (it didn't seem far) and I was at the German Wings counter being ripped off an amazing 470 euros for a one hour budget flight. That mountain of bags was largely to blame again. So half way through day 1 I was already 530 Euros over budget.
I was still fuming on the plane, made worse by being charged 5.70 euros for a cola after paying so much for the ticket. The seat was a strip of curved plastic with a thin bit of nylon rug glued on top. It was uncomfortable enough to keep me awake to hear the captain announce "Berlin airport has been closed. We could circle here but we shall instead land at Dresden due to our fuel situation".
"Due to our fuel situation" are not words you ever want to hear from the captain of your plane. But we made it to Dresden, where we sat on the tarmac. The day had taken on an entirely nightmarish quality. It seemed astonishing that the Berlin rail line had been closed and then, after a hectic dash to the airport, the plane had been diverted in mid-air. In a lifetime of flying I had never been on a diverted plane before.
After an hour on that uncomfortable seat waiting on the tarmac at Dresden, I finally managed to doze off a bit. I was awakened by the captain saying that Berlin Airport was closed by an invasion of climate activists. I was a little cheered by this, but the layers of irony were extraordinary. I was doing the whole trip by rail in order to keep down the carbon footprint of this Assange campaigning. The trains had then failed me and I was forced to take to the air anyway. Only to be thwarted by climate activists.
Musing ruefully on the unfairness of life, I managed to doze off again. I must have been exhausted because I was next awakened by our touching down at Berlin Airport some hours later.
Berlin is a large airport and we seemed to be at the furthest possible gate. The dream-like quality of what had become a surreal day was enhanced by the night-time lighting of what was an eerily empty airport – I assume we were the first plane in on re-opening. Long moving walkways stretched out into the distance towards blocks of electronic glass doors across the corridor, which were vividly lit with what seemed to be square shafts of a glaring white light, while all else was pretty dark.
You walked through those doors which snapped open before you with a surprising speed and force, and immediately mounted onto another identical moving walkway that stretched out towards another set of light portals in the distance. Then you went through the same experience again, and again. The whole thing had taken on this dreamlike quality in which my mind had disengaged from the strange world it was being carried through. I was in a trance-like state I find very difficult to explain.
It ended after eight walkways and sets of bright doors, then there was a long actual walk until the luggage carousel. The disruption had of course thrown the airport's baggage system completely, so there was now another long wait amidst a lot of angst and shouting. Finally I was in to a taxi – also 60 Euros despite seeming about three times as far as the Cologne drive – and straight to the venue for my first talk.
I arrived at the venue and through to the back of the stage area at precisely the second Stella walked on to the stage. I could join her in the walk literally without breaking stride. That seamless quality added to the feeling that somehow this was all not really happening.
Am 24.11 in #Berlin, bei der Vorstellung von #Ithaka und anschließender Diskussion mit @Stella_Assange und @CraigMurrayOrg

Thank you for you time! ✊? pic.twitter.com/nVBjywkwdl

— Veronika (@Veronik00590743) November 28, 2022
Stella spoke brilliantly, outlining Julian's achievement in making real source material available to citizens so they could make up their own mind, rather than receiving only that information filtered by corporate and state media organisations that pointed you in the direction they wished. Wikileaks was therefore an alternative model to corporate media that threatened their power. Wikileaks gave you the material to form your ideas, it did not tell you how to think. This explained the sometime reluctance of the corporate media fully to engage in defending Julian, despite the fact that the use of the Espionage Act against a journalist and publisher was plainly also a threat to the mainstream.
I did not speak well. Partly for obvious reasons, and partly because the very good moderator unexpectedly (to me) asked me questions about my own whistleblowing rather than about Julian. I explained my history of exposing torture and extraordinary rendition, and was enthusiastically applauded, but it wasn't really why I was there.
I did make the point that in any other case, the fact that the state requesting extradition had spied on the legal meetings of Julian and his counsel, and had stolen his legal papers after he was removed from the Embassy, would in itself be sufficient to have the case dismissed, even without my recounting the dozens of other glaring legal inconsistencies in the extradition hearings.
Stella said it had become plain there was no genuine legal process here. This was a political process not a legal one, and the answer was political, including by popular action.
There was an excellent audience, mostly very committed people. I had a quick – and excellent – beer with several of them afterwards.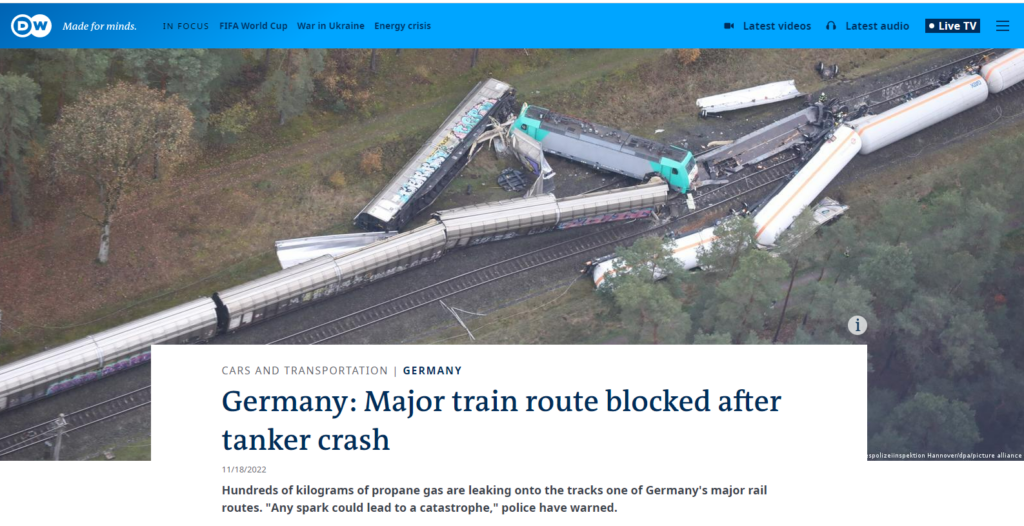 I learnt one fascinating thing from a trade union activist. The Cologne to Berlin line had been closed for a couple of weeks after a major incident. That is why there were almost no people waiting for the train. The extraordinary thing was the trains were still showing on all the departure boards and I had been able to make a seat reservation the day before travelling. The route had never been a possibility.
This had been supposed to be an easy day of travel – my itinerary was about to get much more complicated. I had also intended to blog this as a same day diary, and here we are five days late. I hope to catch up over the next couple of days, when the reason why the delay (for which I apologise) will become clear.
————————————————-
Forgive me for pointing out that my ability to provide this coverage is entirely dependent on your kind voluntary subscriptions which keep this blog going. This post is free for anybody to reproduce or republish, including in translation. You are still very welcome to read without subscribing.
Unlike our adversaries including the Integrity Initiative, the 77th Brigade, Bellingcat, the Atlantic Council and hundreds of other warmongering propaganda operations, this blog has no source of state, corporate or institutional finance whatsoever. It runs entirely on voluntary subscriptions from its readers – many of whom do not necessarily agree with the every article, but welcome the alternative voice, insider information and debate.
Subscriptions to keep this blog going are gratefully received.
Choose subscription amount from dropdown box:
Paypal address for one-off donations: [email protected]
Alternatively by bank transfer or standing order:
Account name
MURRAY CJ
Account number 3 2 1 5 0 9 6 2
Sort code 6 0 – 4 0 – 0 5
IBAN GB98NWBK60400532150962
BIC NWBKGB2L
Bank address Natwest, PO Box 414, 38 Strand, London, WC2H 5JB
Bitcoin: bc1q3sdm60rshynxtvfnkhhqjn83vk3e3nyw78cjx9
Ethereum/ERC-20: 0x764a6054783e86C321Cb8208442477d24834861a
Subscriptions are still preferred to donations as I can't run the blog without some certainty of future income, but I understand why some people prefer not to commit to that.