BIGGER THAN 9/11
MOD sources have revealed exclusively to Sky that the Taliban attack on HMS Astute could have been "Bigger Than 9/11". As Sky correspondent Adam Ramsay was told exclusively by Taliban commander Hilal-al-Wemadeituppy, a crack Taliban team planted the Improvised Sandbank Device that almost destroyed HMS Astute on Friday.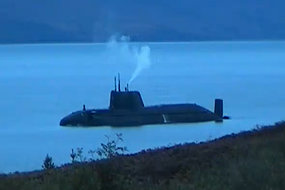 HMS Astute Disabled By Deadly Taliban ISD Attack
Now MOD and security service sources have told Sky security correspondent Oswald Moseley that this attack was potentially "Bigger than 9/11". This is the 435th such potentially bigger than 9/11 attack since 9/11.
Sky can exclusively reveal that, if the contact with the Improvised Sandbank Device or ISD had caused an explosion in the nuclear reactor on board HMS Astute, it could have wiped out the two hundred million people living on the North West Coast of Scotland.
John Reid, former Home Secretary, told Sky News that this was evidence that the Islamic threat was now potentially more destructive than a full scale nuclear war with China.
AN OVERWHELMING CASE FOR 196 DAY DETENTION
Lord Blair, formerly Head of the Metropolitan police, believes that Britian must now strengthen anti-terrorism legislation and re-open investigations into thousands of Muslims who have been searched or arrested and released.
"IIn the past we have concentrated on looking for potential bomb ingredients like sugar or domestos. We now realise that many suspected terrorist houses, where insufficient evidence could be found for a prosecution, in fact contained sand. This was often found in the garden. It was very often cunningly disguised as a playpit. All reasonable people must deplore the use of children as a front for terrorism. We believe that sand may also have been cunningly incorporated into the very fabric of some of these homes."
Sky News can exclusively reveal that Lord Blair's remarks have reopened debate on the vexed question of Detention Without Charge. Top security analyst Rupert Mussolini believes that the sandbank threat proves suspects should be detained for much longer periods to give the police time to think up a ludicrous pretext. "If you are going to bang people up without reason for 28 days, why not 196?" he asks.
BRITISH MUSLIMS IN SECRET AL-QAIDA TRAINING CAMPS
In the past, it has been revealed exclusively by Sky News that Muslims engaged in any form of sport or outdoor activity, such as skiing or white water rafting, are actually engaged in Al-Qaida team building exercises. Only now do we realise the full extent of such activity in intensive training camps actually here in the UK to give secret training in the preparation of Improvised Sandbank Devices (ISDs).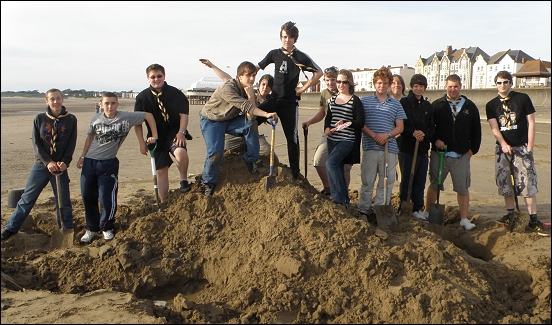 Deadly Sandbank Training
HISTORICAL ROOTS
Military historian Andrew Mengele has explained exclusively to Sky News that Muslims would be incapable of thinking up a tactic like the Impovised Sandbank Device (ISD) for themselves, but were taught it by the British.
Dr Mengele explained "Many military historians like myself beliive that the Improvised Sandbank Device, or ISD as we military historians call it, was intoduced into Islamic culture by that great master tactician of guerilla warfare, Lawrence of Arabia".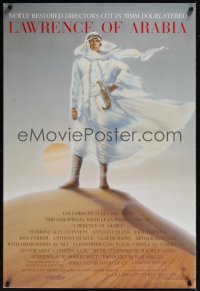 Lawrence of Arabia With Prototype Sandbank
IRA LINK TO AL-QAIDA
In an interesting twist, Sky's Northern Ireland correspondent John Knoxkingbilly can exclusively reveal to Sky viewers that the security services in Northern Ireland believe that the ISD provides further evidence of tactical and ideological linkages between al-Qaida and the IRA.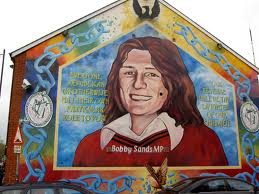 The Riddle of the Sands
There is, apparently, no end to the fanaticism of the Taliban menace, of which the Improvised Sandbank Device is but the latest manifestation of an infinite threat. In the chilling words of Taliban Commander Hilal-al-Wemadeituppy, talking exclusively to our Chief Correspondent Adam Ramsay, "We will fight them with the beaches, Inshallah".