The large majority of the financial support for this blog comes from supporters of Scottish Independence, and I have been extremely, extremely grateful for your support this past year.
But everybody who is OK with this particular gesture by Nicola Sturgeon, I should thank you now to cancel your subscriptions because I really don't want your money.
For me, the death of millions of people in the Middle East, and Alastair Campbell's role in the deliberate manufacture of a dossier of lies to cause an aggressive war that led to those deaths, were life-changing events. It led me to pursue the end of the imperialist British state.
If you think that the Iraq war was just a forgivable policy error I do not want your money. If you think that consorting gleefully with war criminals is a sensible bit of realpolitik I do not want your money.
Nicola spoke at the pro-EU rally today. It has been explained to me by countless people these five years that Nicola cannot speak at pro-Indy rallies – and she has not done so since 2013 – because as First Minister she has to maintain dignity and not take controversial political stances. If you think it is fine for Nicola to show zero interest to speak at pro-Indy rallies, yet show huge enthusiasm to join the Blairites at this event, I do not want your money.
Thank you.
Refunds are available on application.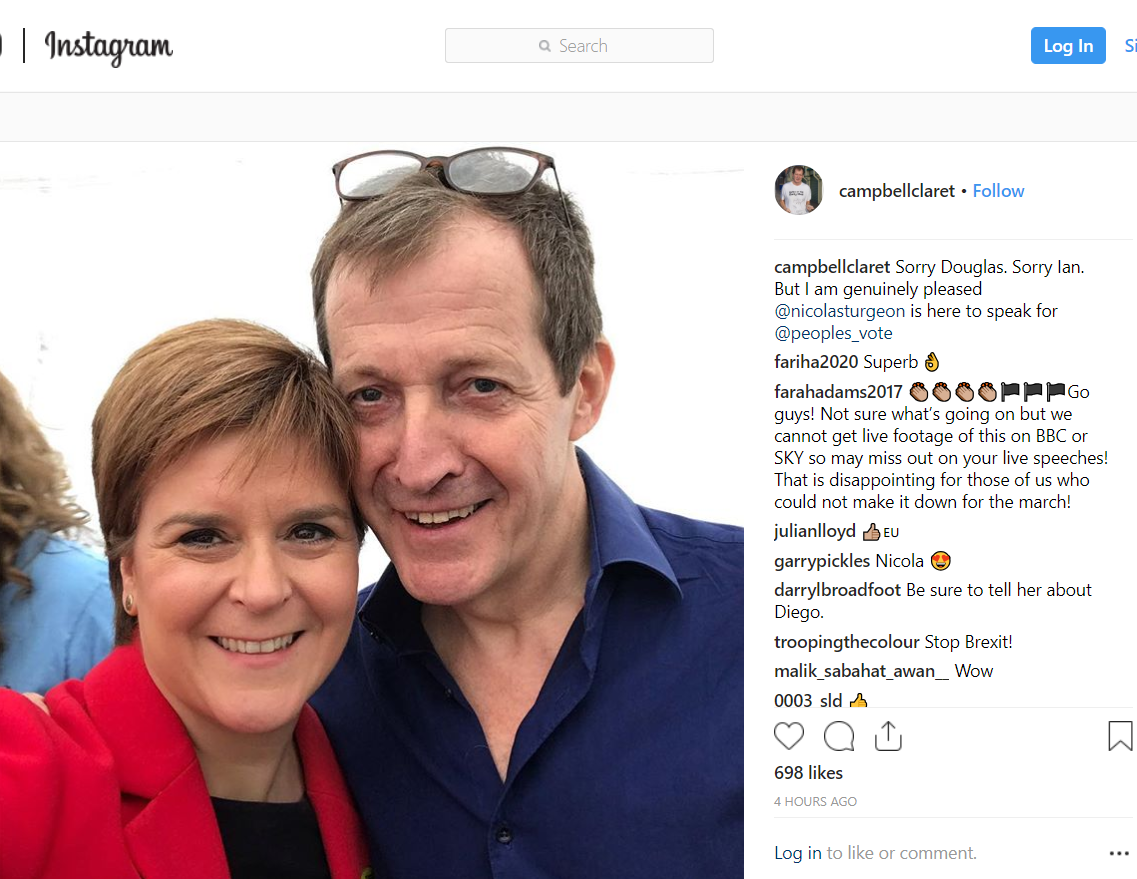 The Independent Scotland which I want is not just for a continuation of UK neo-con defence and foreign policy. If you support that, stick with me. But not if you believe Nicola shares those goals. I have no desire to rob the deluded.