The greatest cover-up in modern Scottish history is underway. I am not permitted to say more at present. I will however venture to say that this is massively bigger than just the attempt to imprison me, that most of these documents are also being withheld from the Holyrood Inquiry.
In stating they are banning Alex Salmond's solicitors also from releasing any of the documents, the Crown is admitting their existence.
I have made a redaction to avoid any further accusation of jigsaw identification.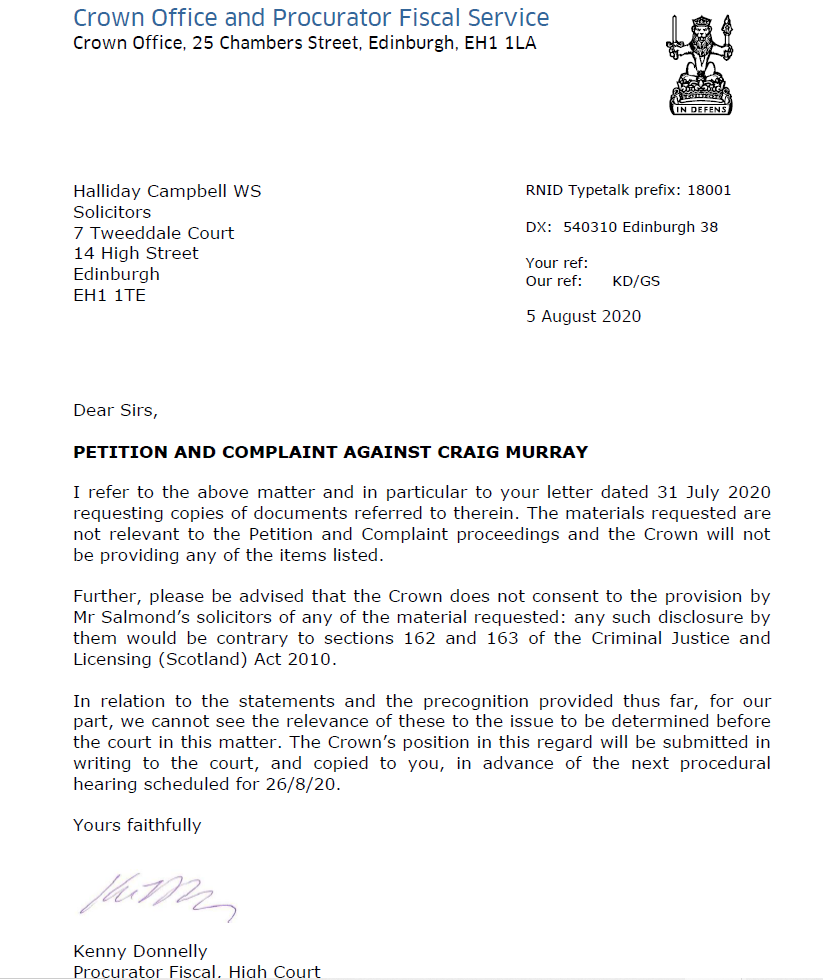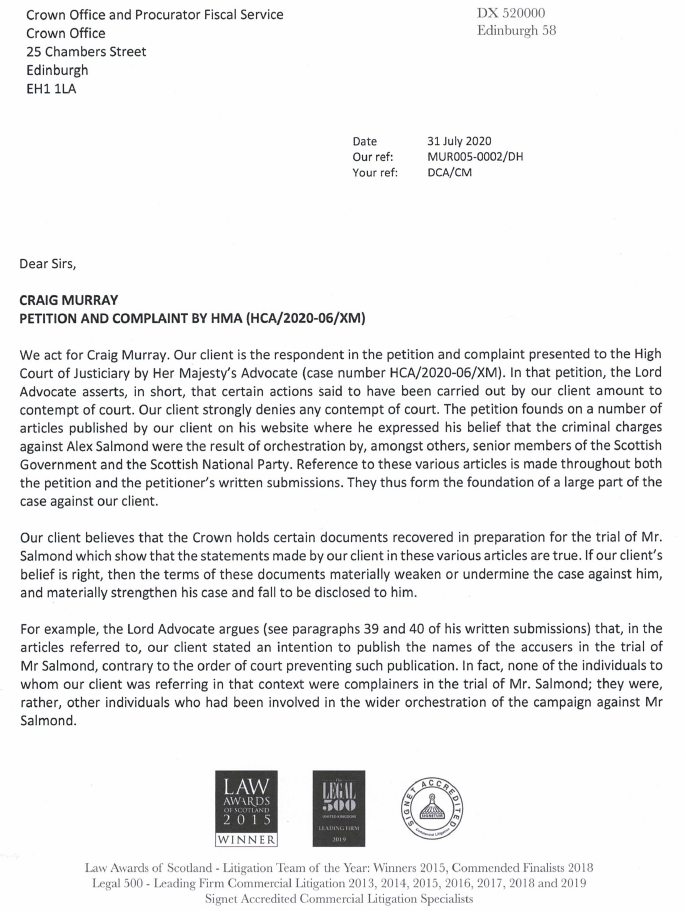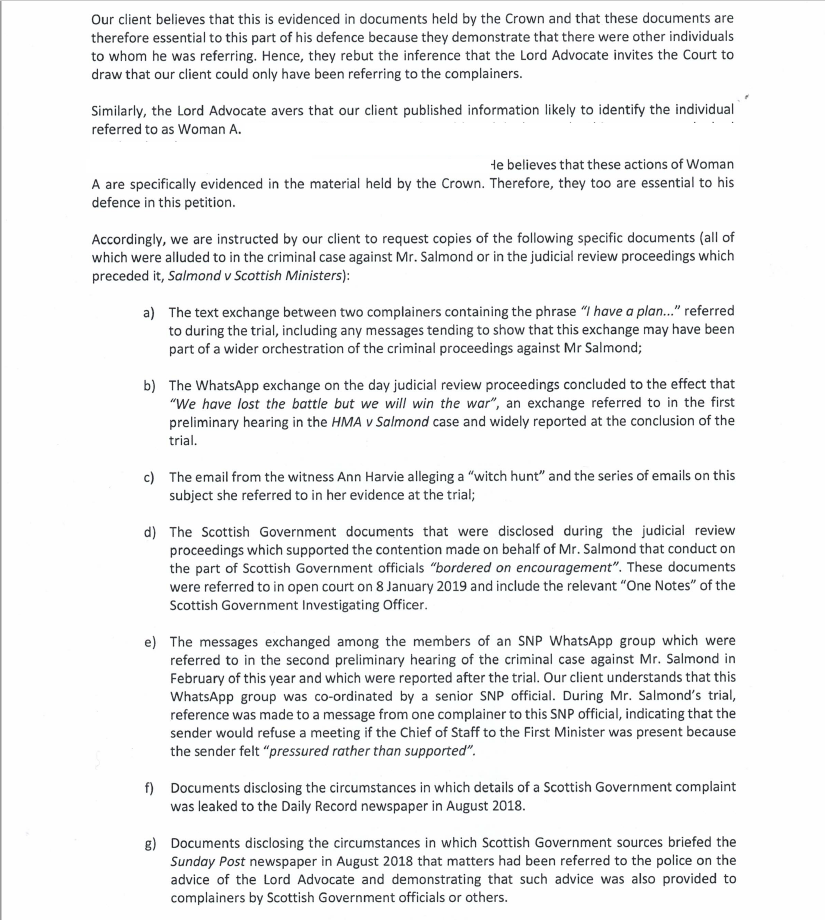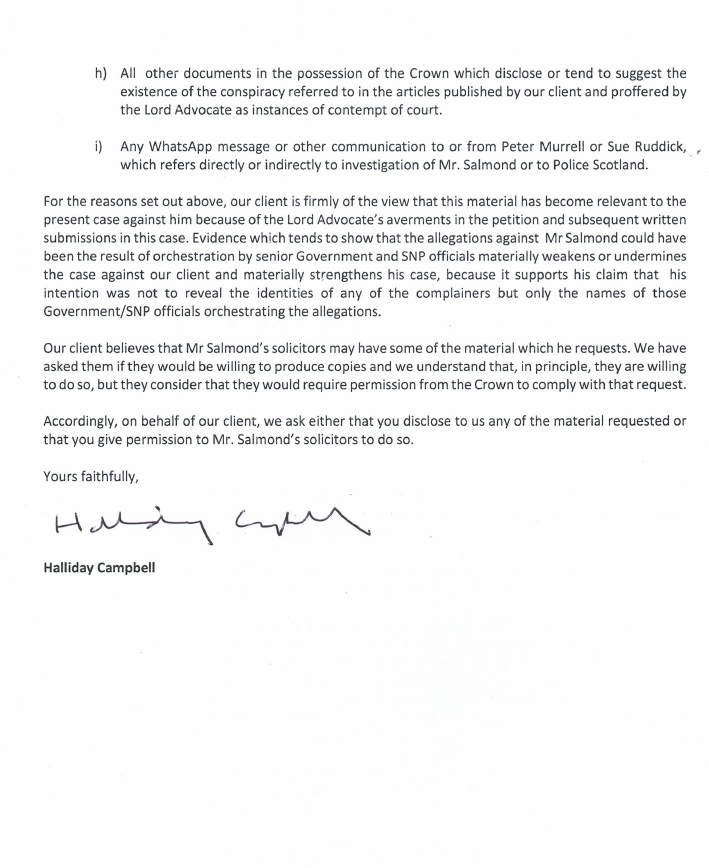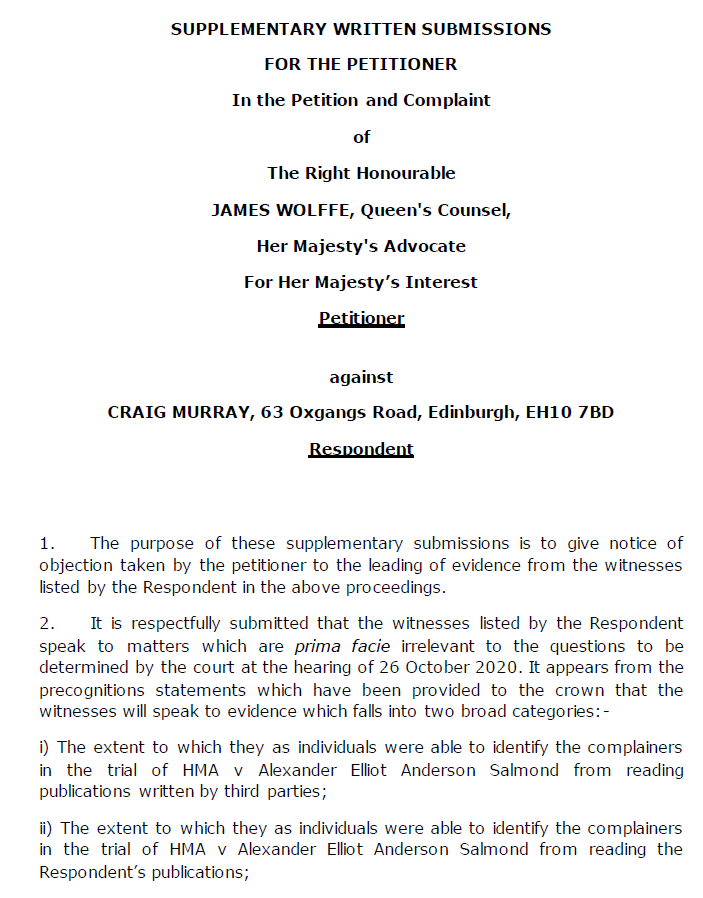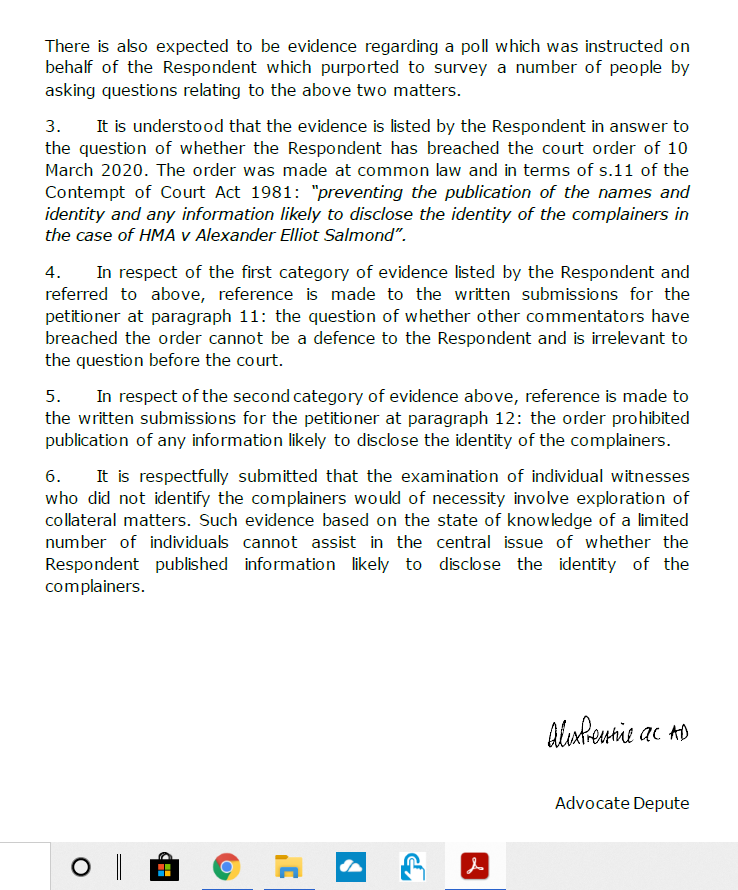 I am EXTREMELY keen for you to follow tomorrow's procedural hearing where the question of what evidence is permitted will be addressed. That's tomorrow, 9.45am British Summer Time. The dial in instructions are here.
Dial (+44)-207 660 8149
Access code 137 161 9904
I really do not know why it is a telephone system and not internet, obviously it is the court and not me. Please do listen in. I realise nothing much happened at the last two procedural hearings, but this should be very different. I am very anxious indeed that the powers that be should not get the impression that public interest is waning.
Please do go to the linked page and check their instructions about what you are and are not allowed to do.
——————————————
Unlike our adversaries including the Integrity Initiative, the 77th Brigade, Bellingcat, the Atlantic Council and hundreds of other warmongering propaganda operations, this blog has no source of state, corporate or institutional finance whatsoever. It runs entirely on voluntary subscriptions from its readers – many of whom do not necessarily agree with the every article, but welcome the alternative voice, insider information and debate.
Subscriptions to keep this blog going are gratefully received.
Choose subscription amount from dropdown box:
Paypal address for one-off donations: [email protected]
Alternatively by bank transfer or standing order:
Account name
MURRAY CJ
Account number 3 2 1 5 0 9 6 2
Sort code 6 0 – 4 0 – 0 5
IBAN GB98NWBK60400532150962
BIC NWBKGB2L
Bank address Natwest, PO Box 414, 38 Strand, London, WC2H 5JB
Subscriptions are still preferred to donations as I can't run the blog without some certainty of future income, but I understand why some people prefer not to commit to that.