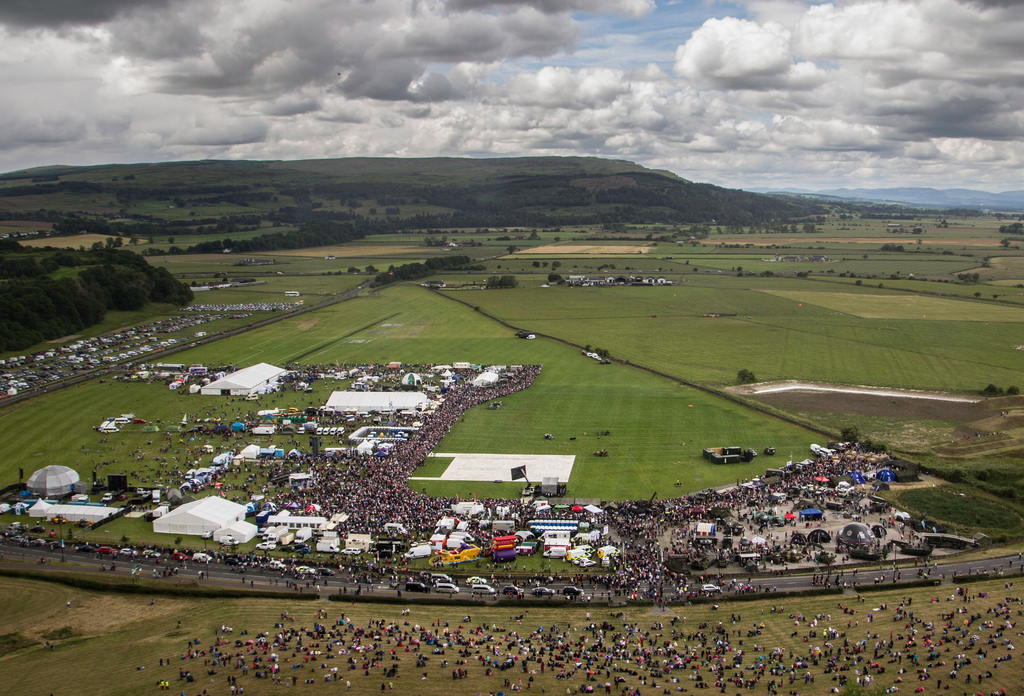 Various unionist nutters have tried to claim that the outrageous BBC/MOD propaganda lie of 35,000 people at Armed Forces Day in Stirling is true. This picture was taken at 1.30pm when the crowd was largest.
There is a lot to give scale in this photo. Look at the vehicles. Look at the marquees.
Look at the marquee closest to the top on the left. There is a van parked right in front of it. From that van, we can measure that it is a sixty foot by forty foot marquee.
Using simple measurement techniques, it is easy to see that the entire crowd could fit into three – or at most four – of those marquees. Perspective is on the side of crowd overestimate as the marquee is further away from the camera than any of the crowd.
If you observe rationally, and look at the clues as to scale, it is not difficult to work it out. That the MOD can claim 35,000 people is a lie by a factor of about twenty times. That the BBC repeats this state propaganda is worse than anything I have seen recently on Russia Today or Chinese state CCTV.
And here is the crowd by the climax – the Red Arrows fly past at 5pm. I have seen more people at a garden fete.